Veteran Japanese film executive to head up festival, which will undergo several changes in 2017.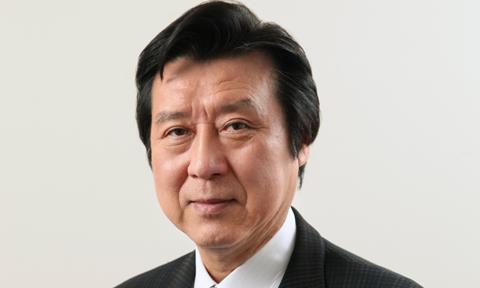 The Tokyo Film Festival has tapped up Takeo Hisamatsu (pictured) to head up the 30th edition of the festival later this year.
Hisamatsu, who was formerly an executive managing director at Shochiku Co. and deputy general manager of Warner Bros. Pictures Japan, will replace outgoing Director General Yasushi Shiina, who held the top post at the Tokyo festival for four years.
With a nearly 40 year track record in the film business, Hisamatsu is currently the president of his own company My Way Movies.
In recent years, Hisamatsu has played a role in such productions as the 2013 Japanese remake of the Clint Eastwood western Unforgiven, Miwa Nishikawa's 2009 comedy-drama Dear Doctor and Bushi No Ichibun, Yoji Yamada's 2006 semi-prequel to Zatoichi.
"It is my hope that through this festival, we can continue to present films from around the world in all their diversity and richness to many audiences, and that we can share the delight and joy of watching films," Hisamatsu said in a statement.
The shakeup at the top level is just one of a number of changes planned for this year's festival. Earlier this year it was announced that TIFFCOM, which is the trade convention side of the festival, will switch venues to location in the Ikebukuro district of Tokyo.
Among the other changes announced for the festival's executive committee, Toho Co. President Yoshishige Shimatani will serve as festival chairman, while Noriyuki Tada and Shinichiro Inoue will serve as vice chairmen.
While Shiina will continue to serve as the head of TIFFCOM, the personnel changes may come as a disappointment for some as he has widely been credited with being a key figure in helping to revitalize the festival in recent years.
The 2017 Tokyo International Film Festival will be held from Oct. 25 to Nov. 3.