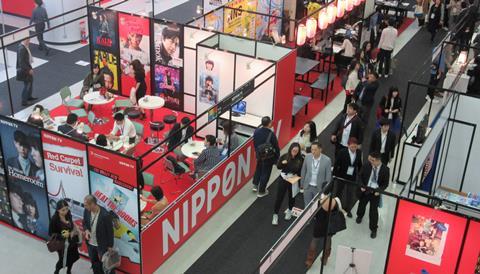 TIFFCOM, the contents market affiliated with Tokyo International Film Festival (TIFF), is launching a gap financing market at its 2020 edition, scheduled to take place November 4-6.
The Tokyo Gap-Financing Market (TGFM) aims to provide a platform for up to 20 selected projects to secure finance through one-on-one meetings with producers, sales agents, distributors, financiers, broadcasters and other potential funders.
The initiative will support Japanese, Asian and international producers – with no requirements regarding nationality or language of the projects – across the categories of fiction films and TV series, animated features and animated TV series.
In order to qualify, feature-length film projects must have secured 60% of their budget and be able to prove that this financing is in place. They must also be intended for theatrical distribution and have a running time above 70 minutes.
TV series projects must be able to prove they have 50% of financing in place and have a minimum length of 5x26 minutes. For the first year at least, there is no cap on the budget level for either film or TV projects.
"The goal of the TGFM is to get the projects on track and, as a result, to produce higher quality films that will be selected by international film festivals and markets such as TIFF and TIFFCOM," said the organisers in a statement.
"All the invited professionals are decision-makers. In addition, each project will have broad networking opportunities at TIFFCOM 2020 and TIFF."
TIFFCOM has opened a call for entries for the gap financing market, which will take place simultaneously with the contents market at the Prince Park Tower Tokyo from November 4-6.
Tokyo International Film Festival (TIFF) also recently issued a call for entries for the 33rd edition of the festival, which is scheduled to take place October 31-November 9.
Japan's Prime Minister Shinzo Abe is currently mulling an extension to the state of emergency issued on April 7 for one month in Tokyo and six other prefectures due to the Covid-19 coronavirus. The Tokyo 2020 Summer Olympics have been postponed to summer 2021 as a result of the virus. As in most other countries, cinemas are currently closed and production on hold.
However, the country has not been as badly affected by the virus as the US and Europe - as of April 30, it had reported close to 14,000 infections and 425 deaths.
"While we will continue to monitor the global health situation and explore many options for holding the 33rd edition of the festival, TIFF is now open for submissions on the festival website from April 28 through July 17, 2020," said the organisers in a statement.
TIFF is also taking part in the "We Are One: A Global Film Festival" online initiative, which starts on May 29, with 20 other film festivals, including Berlin, Venice and Cannes.