British actor Tom Hardy has claimed that TV productions are increasingly offering film talent the chance to develop more immersive shows and retain greater creative control over productions.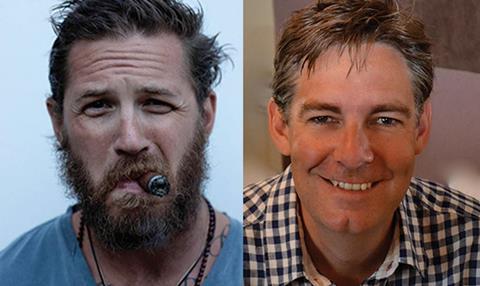 The Dark Knight Rises actor was speaking to Screen's sister publication Broadcast after striking a first-look deal with NBC Universal for his fledgling indie Hardy Son and Baker, established with production partner Dean Baker.
He said TV had lost its "stigma" for film talent. "Quality shows are being produced because of the ability to invest in characters for many seasons. As a creative, you get to spend more time with these characters and can push the envelope with scenes that may be left out of a film," he said.
Hardy argued that while blockbusters are performing well, the independent film sector is taking a "kick in the balls" due to its narrow appeal and lack of marketing budget. The result is a more controlling industry, which is tightening its grip on the level of creative control it hands producers.
"I would rather take that £18m budget and produce a TV series where an idea can fully flourish, rather than see it have to tick certain boxes and get cut into something it was never meant to be," he said.
Hardy is developing the idea of a long-running drama featuring revolving lead characters, enabling high-calibre talent to sign up for a shorter, more flexible period. "You get a higher level of talent who don't want to commit to a longterm deal," he said.
The strategy also applies to off-screen talent, with Hardy, who does not expect to appear in most Hardy Son and Baker productions, planning to approach directors he has previously worked with, including Paddy Considine, Doug Liman, John Hillcoat and Steve Knight.
The indie also plans to produce more factual projects related to its scripted output, building on ITV's Poaching Wars documentary, which will help feed into Hardy's two upcoming anti-poaching films for Warner Bros. "If I am going to illustrate something, I'll take a camera with me rather than waste the research that leads up to a piece of work," he said. "Docs can also help to underpin the integrity of the scripted project you are creating, as well as generate new ideas."
The indie, which is currently coproducing BBC1 period drama Taboo, will also be able to tap into NBCU's development infrastructure and expects to take advantage of its financial resources to get projects under way ahead of a broadcaster coming on board.
NBCU president Michael Edelstein said that together with executive vice-president of scripted programming Joann Alfano, he planned to be "hands on" with the indie.