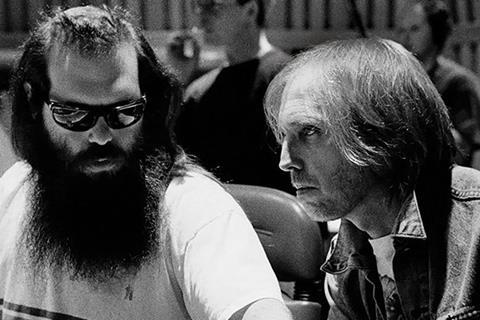 Documentary Tom Petty, Somewhere You Feel Free and The Fallout and are among SXSW audience award winners announced across multiple sections on Tuesday (March 23).
Narrative feature competition winner The Fallout fared well when the juried award winners were unveiled last week. Megan Park's follows a high-school student as she navigates life in the wake of a school tragedy.
Mary Wharton directed Headliners winner Tom Petty, Somewhere You Feel Free, which follows the legendary late performer as he records his second solo album 'Wildflowers'.
Nicholas Bruckman's Not Going Quietly won the documentary feature competition and centres on a father diagnosed with ALS who embarks on a nationwide campaign for healthcare reform.
Winners include Natalie Morales' Language Lessons, and Who We Are: A Chronicle Of Racism In America from Emily Kunstler and Sarah Kunstler.

SXSW ran from March 16-20. Most conference sessions and select music and film festival content will be available to registrants through April 18 on SXSW's online platform.
2021 SXSW feature film audience award winners:
Headliners
Tom Petty, Somewhere You Feel Free
Dir. Mary Wharton
Narrative Feature Competition
The Fallout
Dir. Megan Park
Documentary Feature Competition
Not Going Quietly
Dir. Nicholas Bruckman
Narrative Spotlight
Language Lessons
Dir. Natalie Morales
Documentary Spotlight
Who We Are: A Chronicle Of Racism In America
Dirs. Emily Kunstler, Sarah Kunstler
Visions
Inbetween Girl
Dir. Mei Makino
Midnighters
Woodlands DarkAand Days Bewitched: A History Of Folk Horror
Dir. Kier-La Janisse
Global
Ninjababy
Dir. Yngvild Sve Flikke
24 Beats Per Second
Soy Cubana
Dirs. Jeremy Ungar, Ivaylo Getov
Festival Favorites
In The Same Breath
Dir. Nanfu Wang
2020 Spotlight
We Are The Thousand
Dir. Anita Rivaroli.