The studio has recruited from within to fill the vacancy left by Sanford Panitch's departure to Sony and appointed its former co-president of worldwide theatrical marketing and distribution.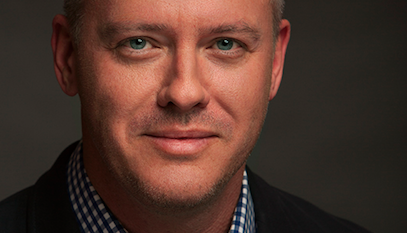 Jegeus will assume the role on September 1 and reports to Twentieth Century Fox co-chairman Stacey Snider.
Paul Hanneman will assume sole presidency of Fox's worldwide theatrical marketing and distribution operation.
Jegeus and Hanneman have overseen the international marketing and distribution teams since October 2005 before both were promoted to run worldwide marketing and distribution in 2013.
Fox International Productions (FIP) launched in 2008 and in that time has aligned the studio's international territory productions under one banner and generated more than $900m worldwide from productions and acquisitions.
"Tomas, along with Paul Hanneman, has played a key leadership role in our preeminent international marketing and distribution operation for decades and we are thrilled that Tomas will bring his enormous talent and skill set to lead FIP to even greater success in the future," said chairman and CEO Jim Gianopulos.
"I am so impressed with Tomas' combined creative instincts and keen sense of how films will appeal to local cultures, audiences and the international marketplace and I'm so gratified that the company will continue to benefit from his expertise," said Snider.
"We are excited to support Tomas in extending Fox's international local productions and to making an even greater impact in this very important part of our business."
Jegeus added: "I am honoured that Jim and Stacey have given me this incredible opportunity to further build upon Fox's success with international productions. And I'm thrilled to be working with the incredibly talented FIP team in Los Angeles and around the world.

"Going forward, I'm looking forward to an even deeper involvement between FIP and the best international marketing and distribution team in the world, under the continued guidance of Paul Hanneman."
Jegeus began his career at Fox in 1990 as marketing director for the UK office. In 1998 he moved to Hong Kong to become vice-president of Fox's Asia/Pacific marketing division.
He served as evp of marketing for UIP from 2002-2004 and returned to Fox in 2004 as evp at 20th Century Fox International in Los Angeles. In 2005 he was promoted to co-president of the division and rose higher in 2013 to run consolidated operations.