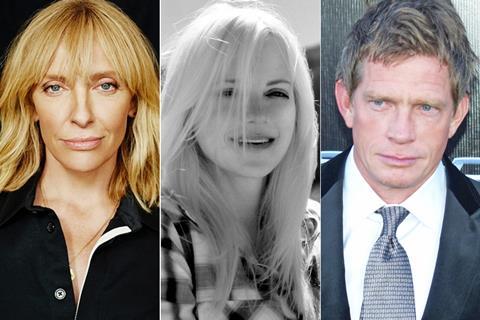 Toni Collette, Anna Faris and Thomas Haden Church have joined the cast of Dean Craig's comedy The Estate, which UK production firm Signature Films is co-financing and producing.
Signature will finance the film with Capstone Global. Producers are Marc Goldberg and Sarah Gabriel for Signature, alongside Sarah Jessica Parker and Alison Benson's US firm Pretty Matches Productions. The film will start production in February 2022, with locations yet to be confirmed.
Executive producers are Christian Mercuri and David Haring for Capstone Global, with Josh Kesselman for Thruline of the US.
Written by Craig, the film centres on two sisters, played by Collette and Faris, who learn that their wealthy but estranged aunt is terminally ill. They arrive at her estate planning to secure her inheritance; only to find their cousins, including Church, have come to the same plan.
UK filmmaker Craig most recently directed romantic comedy Love, Wedding, Repeat starring Olivia Munn and Sam Claflin. He also wrote both the UK original and subsequent US remake of comedy Death At A Funeral.
Previous titles produced by Signature Films include Paul Andrew Williams' Bull starring Neil Maskell.