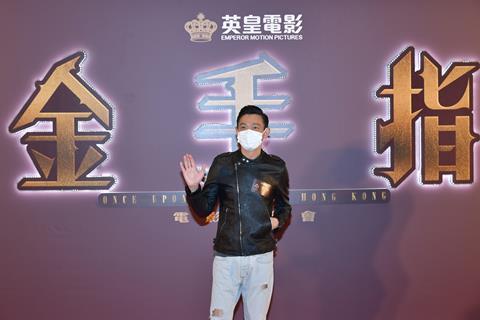 Hong Kong studio Emperor Motion Pictures (EMP) has started production on crime thriller Once Upon A Time In Hong Kong, starring Tony Leung Chiu-wai and Andy Lau and written and directed by Felix Chong.
The two stars previously worked together in the Infernal Affairs series, which Chong co-wrote with Alan Mak. Chong has since directed hit crime thrillers such as the Overheard series and Project Gutenberg.
Produced by Ronald Wong, producer of the Overheard series, Once Upon A Time In Hong Kong is set in the 1980s when a stock market crash causes the sudden collapse of a multi-billion-dollar company. An anti-corruption investigator uncovers a criminal conspiracy involving the company's founder, and becomes entangled in a long-running investigation.
The cast also includes Charlene Choi (The Lady Improper), Simon Yam (Chasing the Dragon II: Wild Wild Bunch), Chin Ka Lok (Golden Job), Alex Fong (Overheard series), Philip Keung (Shock Wave 2), Michael Ning (Hand Rolled Cigarette) and Carlos Chan (Legally Declared Dead).
EMP's recent productions include Dante Lam's The Rescue, starring Eddie Peng, which grossed $74m in mainland China at the end of last year.