EXCLUSIVE: EFM, Rotterdam, Locarno, Tribeca chiefs among those attending inaugural event.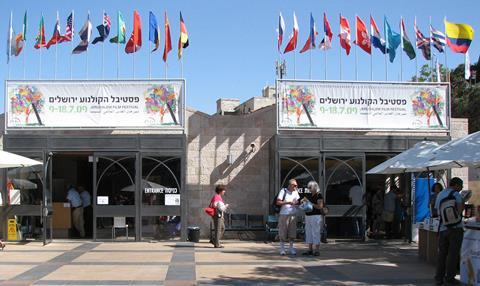 A string of high-profile film festival executives have been confirmed to attend the inaugural edition of Think Fest at the Jerusalem Film Festival (July 13-17).
Initially announced at this year's Berlinale, the industry strand will provide a platform for festival professionals to discuss key issues facing film festivals.
The full day programme, held on July 14 in the Jerusalem Cinematheque, will be open to festival delegates and to the public.
Participating in the event are: Frederic Boyer (Tribeca artistic director); Bero Beyer (Rotterdam artistic director); Mike Goodridge (Protagonist Pictures CEO and future Macao artistic director); Karel Och (Karlovy Vary artistic director); Anna Hoffmann (Forum programme manager at Berlinale); Mirsad Purivatra (Sarajevo director and co-founder); Carlo Chatrian (Locarno artistic director); Cosima Finkbeiner (Beta Cinema festival manager); and Matthijs Wouter Knol (European Film Market director).
Further attendees include representatives from festivals in Vilnius, Lisbon, Thessaloniki, Göteborg, Istanbul, Transylvania, Busan and Venice.
The event will be moderated by Wendy Mitchell, film programme manager at the British Council and a contributing editor to Screen International.
Topics discussed will include the emergence of streaming platforms, distribution in the changing arthouse ecosystem, and the role of film festivals in the 21st century.
Jerusalem Film Festival director Noa Regev and artistic director Elad Samorzik said: "We look forward to hosting this amazing group of colleagues and influencers and are curious and excited to see what will come out of Think Fest.
"We are trying to give festival professionals this time and space to debate and move forward together, and on another level it's also an opportunity for the public to learn more about how a festival really works, our changing role in the world of film and the challenges we face behind the scenes."
Think Fest was inaugurated by Frederic Boyer, Karel Och, Wendy Mitchell of the British Council and Screen International and JFF artistic director Elad Samorzik.
Further industry-focused events taking place in Jerusalem include Jerusalem Industry Days (July 16-17), including workshops, panels and masterclasses, as well as the annual Jerusalem Pitch Point for international co-productions.