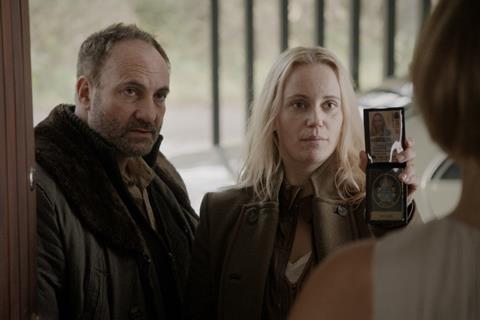 North American streaming platform Topic has partnered with Israeli start-up Deepdub to use artificial intelligence to dub the streamer's foreign-language film and TV into English.
According to the companies Deepdub uses AI and machine learning to translate and localise content while preserving the original audio in a process that could be less expensive than other duddbing services or subtitling.
The partnership will encompass titles like The Bridge (pictured), The Killing, Arctic Circle, State Of Happiness, Pagan Peak among others.
Topic general manager Ryan Chanatry said, "Deepdub lets us closely honour the emotion and tone of the original performances while offering an alternative for when watching with subtitles may not be possible."
Deepdub CEO and co-founder Ofir Krakowski said the alliance will "create an entirely new audience experience across a wide array of their television series and shows".
Ofir added, "We believe that all people, no matter their language or geography, should have access to incredible watching experiences at their fingertips. This partnership takes a big step to unlocking that future."