Norway's Renate Reinsve has captured attention with her first big‑screen lead performance, scooping best actress at Cannes. Screen talks to her about playing the complex woman at the heart of Joachim Trier's The Worst Person In The World.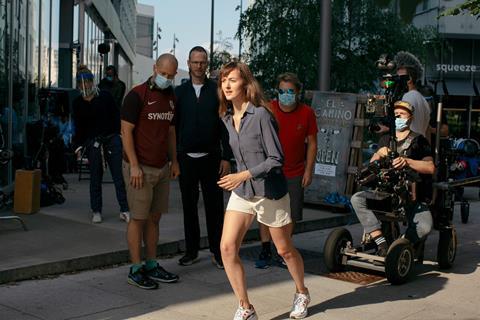 It is safe to say that Renate Reinsve found Cannes overwhelming. It was her first time at the festival, and she spent most of the parties standing in a corner. Prior to the premiere of The Worst Person In The World, Reinsve woke in the middle of the night feeling nauseous, worried that "I just ruin the film with my acting". The next morning, however, she was the talk of the town and the reviews were glowing — "A star is born," declared The Guardian. Reinsve's reaction? "I puked and I cried."
Within days, she had won the best actress prize at Cannes, and the attention has ramped up even further now she is nominated for a European Film Award and is being touted in the Oscar race.
That attention is even more overwhelming because it comes with Reinsve's first major film role. She previously worked mostly in theatre in Norway, and some local TV, having graduated from the Oslo National Academy of the Arts in 2013 — and had met director Joachim Trier when she had a single line in his 2011 feature Oslo, August 31st.
Trier saw greater potential in the actress, and had her in mind when he and regular co-writer Eskil Vogt created the part of Julie in The Worst Person In The World. The character is a twenty-something woman in Oslo, trying to figure out what she wants from her life, career and love, and navigating relationships with the older Aksel (Anders Danielsen Lie), a comic-book creator, and Eivind (Herbert Nordrum), whom she meets at a party.
It was a big leap for Reinsve, now 34, to lead a feature film; she loved the process of making theatre and had grown wary about some film and TV roles.
"In theatre, you're always doing it collectively, and I found the script didn't feel ready in a lot of production in TV and film," she says. "The money was delegated to not give so much space for the artistry in the production.
"Again and again, I found myself doing two-dimensional characters in a very plot-driven script. I was thinking that I would just quit doing TV and film, and the next day is when Joachim called about this role."
Reinsve was convinced on hearing Trier's ideas for the film, and later by the script. "I had already said yes, so I was nervous if I didn't connect to the role or the material when I read the script," she admits. "But I was on page seven when I surrendered and I was so moved and impressed by how accurate a portrait of a woman it was." She also loved how Trier and Vogt had "no judgment" of Julie or the other characters.
Eyebrows have been raised about two male writers creating a female character, but Reinsve believes they nailed it. "I think it's because it starts for them with writing a very complex human being. And then a part of her identity is being a woman. That's also how I like to work with character — not defining her gender first but as part of who she is."
Strength in depth
Reinsve did have a few notes for Trier and Vogt. "I felt it was implied that Aksel was the strong one in the relationship because he could put into words and categorise what situation he was in," she says. "She's struggling to find words for her situation and that made her seem weaker. But for me, it was very important to say this is a strong place to be — you're stronger when you're vulnerable and you're strong when you're in the chaos."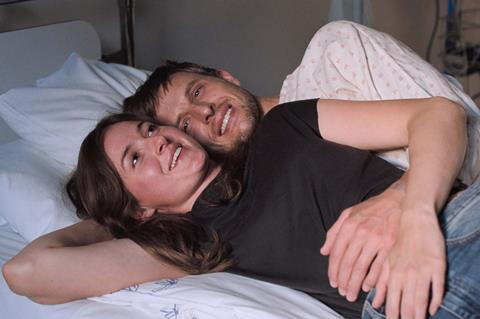 For Reinsve, it was necessary that Julie exits the relationship "because of her search for identity. And that it's her fight to find herself for herself, and not be defined by a man."
Julie was not a character that required a lot of research — the actress had a more emotional preparation. "It was important to just open up and be vulnerable to my own shame and my own loneliness and sadness — but also charm and happiness and all these characteristics that she has. We wanted to investigate what it's like to be a whole, complex person."
Reinsve finds similarities between herself and Julie, but has been moved by seeing how many other people connect to the character. "My grandmother is 83, and she said she was Julie when she saw the film," the actress says. "The character is very specific but also touches so many people, of different genders, ages and personalities.
"People have developed a very personal relationship to the film. That's what you want when you make a movie, it's a conversation to say something about how it is to be a human being today."
Reinsve says she is still processing the reaction to the film and her performance, and has not yet confirmed future films (she has added CAA as her US agency since Cannes). She wants to continue to work in Norway but will go where the stories take her.
"The most important thing is a great script and a director who can fight for their artistic vision."