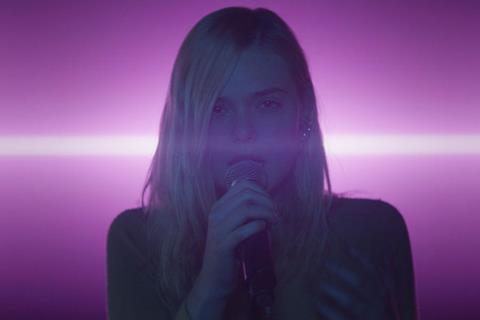 Teen Spirit, the directing debut of actor Max Minghella (The Handmaid's Tale) starring Elle Fanning as a teenager dreaming of pop stardom, has sold out internationally for Mister Smith.
Deals include Lionsgate for the UK, Roadshow for Australia, Square One for Germany, and Metropolitan Filmexport for France.
The film will premiere in Toronto's Special Presentation on Friday (September 7).
Further territories sold now include Scandinavia (Svensk), Latin America (Sun), Benelux (The Searchers), Italy (Notorious), Japan (Kadokawa Entertainment), and China (Joy Pictures). CAA is handling the US sale.
In Teen Spirit, Fanning plays seventeen-year-old Violet, who lives with her mother on a small farm on the Isle of Wight. Her days are spent doing chores, waiting tables, and attending secondary school, where she keeps to herself. But in her free time, Violet surrenders to song.
In the film, Fanning sings her own songs, and Mister Smith CEO David Garrett said he believes her voice "will surprise people".
Producers on the project are Fred Berger (La La Land) and Brian Kavanaugh-Jones (Midnight Special) under their Automatik banner. Jamie Bell (Billy Elliot), who developed the screenplay with Minghella, serves as executive producer. It shot on location in London through July and August 2017.
Further cast includes Zlatko Buric, Agnieszka Grochowska, Clara Rugaard, Millie Brady, Olivia Gray, Ruairi O'Connor, Archie Madewke, and Jordan Stephens.
In Toronto, Mister Smith will also be handling international sales on The Elephant Queen, the feature documentary following a mother elephant who will do everything in her power to protect her herd when they are forced to leave their waterhole.