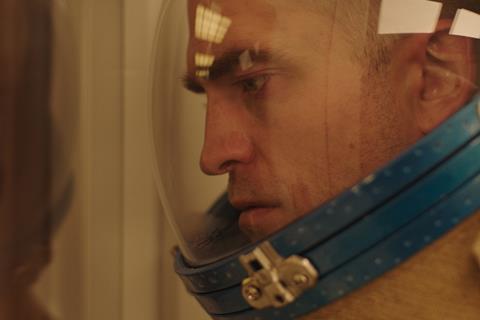 As the shock of Sunday's fatal city shootings hung in the air, the Toronto International Film Festival (TIFF) hierarchy cancelled Tuesday's opening press conference in favour of a more modest platform to unveil a Galas and Special Presentations line-up that includes world premieres for Steve McQueen's thriller Widows and Claire Denis' first English-language film, High Life.
Scroll down for full line-up
"Toronto is in the same boat as many other big cities around the world now – that's become a reality, so we're dealing with that," TIFF artistic director and co-head Cameron Bailey told Screen in light of the weekend's mass shooting in the city's Greektown district in which two people died and 13 others were injured.
"We're still reacting to [the tragedy] and it seemed too soon to have a press conference that would be a drain on the media's attention – they're busy focusing on this developing story. We wanted to make sure we got our news out but did it in a way that wouldn't distract from where the city is. We're still reeling from this."
Bailey added it was too soon to consider whether or even how to stage some kind of tribute or reaction to the events during the festival, which runs from September 6-16. "We haven't really gotten to that point yet," he said. "We have of course been working on increased security as an ongoing [process] and we'll certainly make sure we have every way possible to keep everybody attending safe this year."
He said he was "especially happy" to present McQueen's heist thriller and Denis' sci-fi starring Robert Pattinson. TIFF's early roster of 21 world premieres includes Barry Jenkins' Moonlight follow-up and James Baldwin adaptation If Beale Street Could Talk, as well as Felix van Groeningen's father-son drama Beautiful Boy starring Steve Carell and Timothée Chalamet.
Buzzy dramas Life Itself and Ben Is Back get their world premieres in Toronto, as do Hotel Mumbai, The Hate U Give, and Emilio Estevez's The Public. Galas include Chinese hit Hidden Man. Both Hidden Man and Husband Material result fom recent trips by Bailey to Beijing and Mumbai.
"It's a really international mix of films and filmmakers this year," said Bailey. "This is the new reality of film, so you've got a Belgian filmmaker like Felix van Groeningen making Beautiful Boy in the US with an American cast. Mélanie Laurent with Galveston, same thing. [Cannes opener] Asghar Farhadi, Iranian director working in Spain with a film that opened Cannes, Everybody Knows. This is the nature of cinema: talent finds the place and the material to make the stories they want to make and that's reflected in the line-up."
NBC drama This Is Us creator Dan Fogelman's sprawling family saga Life Itself is already getting a lot of attention. "This is going to be the one that people fall in love with," noted Bailey of the film which stars Oscar Isaac, Olivia Cooke and Antonio Banderas.
The world premiere policy remains the same. All films playing in the first four days of the festival must be world premieres or North American premieres in order to screen at Roy Thomson Hall, Visa Screening Room at the Princess Of Wales Theatre, and the Elgin Theatre. The opening night film must be a world premiere and closing night must be world or international premiere.
All information below is not final and subject to change.
GALAS 2018
Beautiful Boy (US), dir. Felix van Groeningen
Galveston (US), dir. Mélanie Laurent
Everybody Knows (Spain-France-Italy), dir. Asghar Farhadi
First Man, (US), dir. Damien Chazelle
The Hate U Give (US), dir. George Tillman, Jr.
Hidden Man (China), dir. Jiang Wen
High Life (Germany-France-Poland-UK), dir. Claire Denis
Husband Material (India), dir. Anurag Kashyap
The Kindergarten Teacher (US), dir. Sara Colangelo
The Land Of Steady Habits (US), dir. Nicole Holofcener
Life Itself (US), dir. Dan Fogelman
The Public (US), dir. Emilio Estevez
Red Joan (UK) Trevor Nunn
A Star Is Born (US), dir. Bradley Cooper
Shadow (China), dir. Zhang Yimou
What They Had (US), dir. Elizabeth Chomko
Widows (UK-US), dir. Steve McQueen
SPECIAL PRESENTATIONS 2018
Ben Is Back (US), dir. Peter Hedges
Burning (South Korea), dir. Lee Chang-dong
Can You Ever Forgive Me? (US), dir. Marielle Heller
Capernaum (Lebanon), dir. Nadine Labaki
Cold War (Poland-UK-France), dir. Paweł Pawlikowski
Colette (UK), dir. Wash Westmoreland
Dogman (Italy-France), dir. Matteo Garrone
The Front Runner (US), dir. Jason Reitman
Giant Little Ones (Canada), dir. Keith Behrman
Girls Of The Sun (Les Filles Du Soleil) (France), dir. Eva Husson
Hotel Mumbai (Australia), dir. Anthony Maras
If Beale Street Could Talk (US), dir. Barry Jenkins
The Hummingbird Project (Canada), dir. Kim Nguyen
Maya (France), dir. Mia Hansen-Løve
Manto (India), dir. Nandita Das
Monsters And Men (USA), dir. Reinaldo Marcus Green
Mouthpiece (Canada), dir. Patricia Rozema
Non-Fiction (France), dir. Olivier Assayas
The Old Man & The Gun (US), dir. David Lowery
Papi Chulo (Ireland), dir. John Butler
Roma (Mexico-US), dir. Alfonso Cuarón
Shoplifters (Japan), dir. Hirokazu Kore-eda
The Sisters Brothers (US-France-Romania-Spain), dir. Jacques Audiard
Sunset (Hungary-France), dir. László Nemes
Through Black Spruce (Canada), dir. Don McKellar
The Wedding Guest (UK), dir. Michael Winterbottom
The Weekend (US), dir. Stella Meghie
Where Hands Touch (UK), dir. Amma Asante
White Boy Rick (US), dir. Yann Demange
Wildlife (US), dir. Paul Dano