EXCLUSIVE: String of deals on Claude Lelouch feature following TIFF world premiere.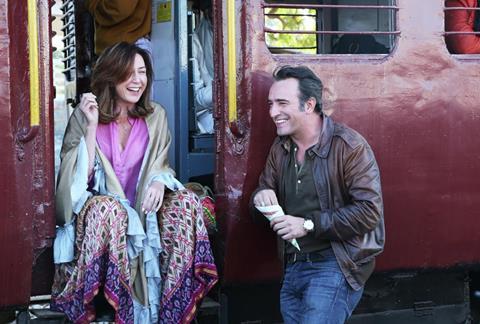 UK sales outfit Mister Smith Entertainment has inked a string of deals on Oscar-winning director Claude Lelouch's romance, Un Plus Une, following the film's world premiere in Toronto on Friday (Sept 11).
Deals have closed in Israel (United King), Switzerland (Ascot Elite), Baltics (Acme), Turkey (Aqua Group), Croatia, Slovenia and Serbia (Blitz), Greece (Odeon) and Middle East (Jaguar).
Oscar-winner Jean Dujardin (The Artist) stars alongside Elsa Zyblerstein and Christophe Lambert in the story of a successful composer who falls in love when he travels to India to work on a retelling of Romeo and Juliet.
Cast and Metropolitan Films producers Samuel and Victor Hadida were in Toronto for the film's debut screening.
Un Plus Une will release in France on December 9.
Mister Smith's David Garrett said: "We are honoured to be presenting the latest work from such an iconic filmmaker with such a prestigious ensemble of French actors at TIFF.
"We have a long and happy history of working with Samuel and Victor and are delighted buyers are reacting so well to the film's first outing."