Berlin-based sales outfit m-appeal has scored a US deal for Vietnamese drama The Third Wife ahead of its world premiere tonight in TIFF's Discovery section. Film Movement has taken all North American rights, and is planning a theatrical release in 2019.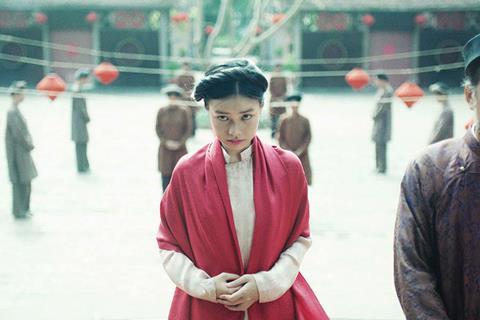 Vietnamese director Ash Mayfair's film is set in 19th-century rural Vietnam, and follows 14-year-old May who becomes the third wife of wealthy landowner Hung. May soon learns that she can only hope to change her status by giving birth to a male child – something that becomes tantalisingly possible when she becomes pregnant. But May will soon discover the brutal truth: the options available to her are few and far between.
The film received a grant from the Spike Lee Film Production Fund in 2014 and a post-production grant from the Jerome Foundation in New York in 2017. Following Toronto, it will go on to play San Sebastian and Busan film festivals.
Michael E. Rosenberg, president of Film Movement, said: "Ash Mayfair is clearly an important new voice in cinema. All of us were impressed with this remarkable debut feature. We are so thrilled to bring this beautiful, poetic and entrancing film to North American audiences."
Mayfair said: "Although fictitious, The Third Wife is very personal film woven from many true events inspired by the history of my family. My main protagonist, May, is a soul capable of so much more than the roles prescribed to her by society, not unlike the fates of many women in our present time. I feel so lucky and honoured that the passionate team at Film Movement will help the film to resonate with North American audiences."