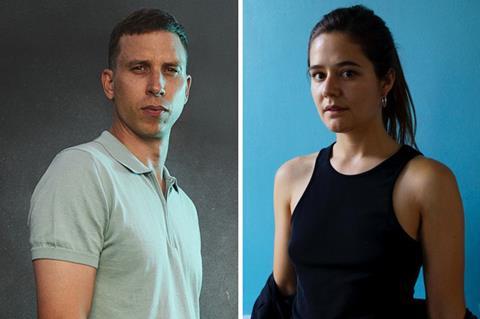 Paris-based sales company Totem Films is kicking off sales in Cannes on Swedish director and writer Ernst De Geer's social satire The Hypnosis, co-starring buzzy Nordic actors Herbert Nordrum and Asta August.
The pair play a young, Stockholm-based entrepreneurial couple who are trying to get a female health App start-up off the ground. On the eve of a competitive fund-raising pitching event, the female partner undergoes hypnosis to break her smoking habit but in the process is also stripped of all her inhibitions.
It is De Geer's first film after short films and Wimbledon and the 2021 eight-part Disney+ Norwegian drama Nach (After Party), on which he took co-writer and co-director credits.
Mimmi Spång lead produces under the banner of her Stockholm-based production company Garagefilm International.
The company makes its Cannes debut this year as co-producer on Hlynur Palmason's Godland and Kristoffer Borgli's Sick Of Myself.
Totem co-founders Berenice Vincent and Laure Parleani connected with Spång and the project during the 2021 edition of the Les Arcs Coproduction which took place online due to the pandemic.
Norway's Nordrum broke out internationally as the third party in the love triangle of Joachim Trier's Oscar-nominated 2021 Palme d'Or contender The Worst Person In The World, for which star Renate Reinsve won best actress.
Swedish actress August's recent credits include Lars Von Trier's The Kingdom. The premise for The Hypnosis grew out of De Geer's observation of how modern society encourages people to be themselves but at the same time rejects people who do not conform to ideas of acceptable behaviour.
"This is particularly true in progressive environments where one is encouraged to stand out but in 'an acceptable manner'," said De Geer.