Finecut also sells horror feature into Europe, Asia.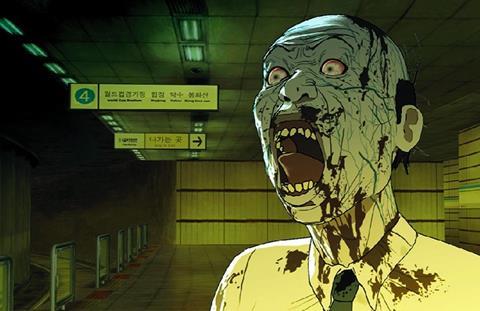 Seoul-based sales company Finecut has closed deals on Yeon Sang-ho's Seoul Station for more than 10 territories, including a sale to FilmRise for North America.
The award-winning feature animation has also gone to Germany, Austria, Benelux, Switzerland (Splendid), Hong Kong and Macau (Edko Films), Japan (Nihon Sky Way) and Myanmar (Myanmar Cineplex).
A prequel to Yeon's live-action Cannes title Train To Busan, the film premiered at the Brussels International Festival of Fantastic Film where it won the Silver Raven award for second best feature film.
It also screened at Annecy, New York Asian and Fantasia International film festivals and has been selected for Sitges. It won the audience award for best animation at Fantasia in Montreal.
Meanwhile, Train To Busan has racked up more than 10 million admissions in South Korea.
Produced by Studio Dadashow and presented by N.E.W., Finecut and Myung Films, Seoul Station is scheduled for Korean release on August 18.