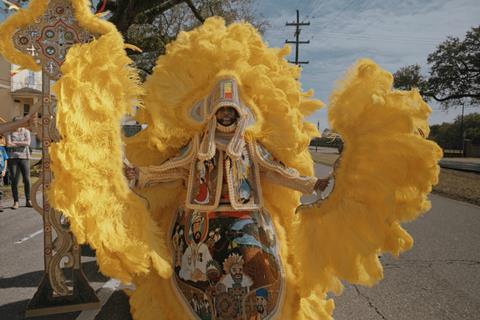 New work featuring actors Brian Dennehy, Amanda Plummer, and Keenan Thompson will screen as part of a 63-strong slate of shorts at the 18th annual Tribeca Film Festival presented by AT&T, which runs from April 24-May 5.
This year's shorts programme includes 31 world premieres and was culled from a record 5,131 submissions, with female filmmakers directing 45% of the selections.
The short films will be presented in 11 competition programmes comprising six narrative and four documentary strands, and one dedicated to animation. The flagship New York Shorts Program this year is entitled Streetwise and contains entirely world premiere narrative films. Comedy (Funhouse) and sci-fi (Down To Earth) return. Among the new programmes are the music-focused On Tour, and the female-focused No Shortcuts documentary strands, while WTF is curated for late night audiences.
There will also be special screening programmes for the annual Tribeca/ESPN Sports Film Festival and the debut of shorts from The Queen Collective, an initiative aimed at accelerating gender and racial equality behind the camera. Sharon Badal and Ben Thompson programmed the shorts.
"We spent a great deal of time curating programs that reflect the diverse interests of our audiences," said Badal, vice-president of filmmaker relations and shorts programming. "This year we emphasize identity, community, and humanity while also entertaining our audience with some laughter, fun, and adventure."
The 2019 Oscar winner Bao directed by Domee Shi received its world premiere at last year's Tribeca Film Festival. Recipients of the Tribeca Film Festival awards for best narrative short, best documentary short, and best animated short will qualify for consideration in the Academy Awards' Short Films category, provided the film complies with Academy rules. Tribeca Film Festival also hands out a Student Visionary Award to a student filmmaker.
For the full line-up click here.