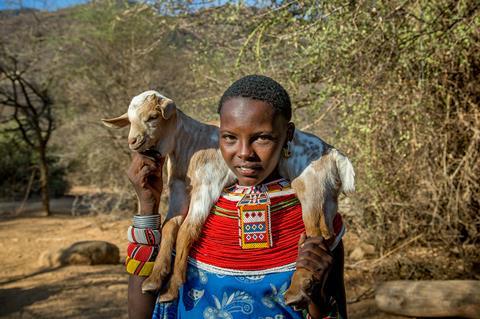 The 2018 Tribeca Immersive programme will feature cutting-edge work from VR artists Chris Milk, a conservation project narrated by Black Panther star Lupita Nyong'o, and an anti-bullying thriller from genre specialist Alexandre Aja.
The Virtual Arcade line-up will showcase 21 world premiere VR/AR projects and five Storyscapes experiences. The programme will run from April 20-28 at the Tribeca Festival Hub, with Tribeca Cinema360, a new VR theatre, screening content from April 21-28. The 2018 Tribeca Film Festival presented by AT&T, now in its 17th year, will run from April 18-29.
This year's Tribeca Immersive programme includes 33 VR experiences. Tribeca Cinema360 will highlight four immersive screening programmes, including VR For Good Creators Lab, This Is Climate Change, It's Right Behind You, and Horizons.
"We are at a cultural crossroads," Loren Hammonds, programmer at film & immersive, said. "In times of crisis and contemplation, artists have always found a way to inspire and challenge. The creators that we've invited to take part in this year's Tribeca Immersive are no different. They are using technology and storytelling to tackle subjects such as the dangers of nuclear weapons, racial and religious discrimination, and the real face of climate change."
"Each year, we're seeing creators push boundaries and explore new ways to tell stories through VR," Ingrid Kopp, co-curator of Tribeca Immersive, said. "As the technology improves, so does the storytelling, and with that we are able to use VR to tackle new issues, experiences, and narratives and invite new audiences to experience these projects."
Notable projects in the 2018 programme include My Africa (pictured), by Conservation International, Passion Planet, and Vision 3, which delves into the wilderness of Northern Kenya to show the interactions between wildlife and people, and is narrated by Nyong'o.
Also on show will be Lindsay Branham's The Hidden, which follows the journey to free a family enslaved in southern India; and Aja's Campfire Creepers: Midnight March, which is an anti-bullying thriller set in a summer camp.
Arden's Wake: Tide's Fall, by Eugene YK Chung and Jimmy Maidens, is a post-apocalyptic adventure story narrated by Academy Award winner Alicia Vikander, while #WarGames VR, by Sam Barlow and MGM, follows a team of international hackers as they try to bring about peace.
The 2018 Storyscapes competition features four world premieres and one New York premiere, with the projects coming from Canada, Pakistan, and the US. The projects include Biidaaban: First Light by Lisa Jackson, Mathew Borrett, Jam3 and the National Film Board of Canada; Hero by Navid Khonsari, Vassiliki Khonsari, and Brooks Brown; Objects In Mirror AR Closer Than They Appear by Graham Sack, Geoff Sobelle, John Fitzgerald and Matthew Niederhauser; Queerskins: A Love Story by Illya Szilak and Cyril Tsiboulski; and Terminal 3 by Asad J. Malik.
For more information click here.