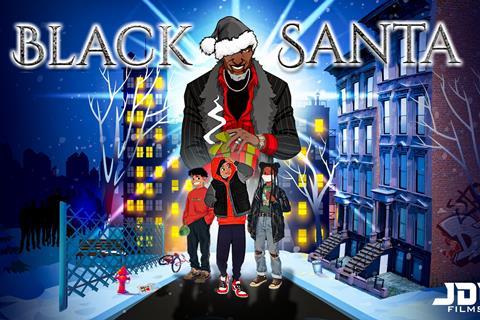 In what Tribeca Festival heads are calling the first move of its kind by a major festival, the event will premiere official selection podcasts this summer.
The inaugural programme will include world premieres and discussions with creators and takes place during the 20th anniversary festival that runs as an outdoors-only event across New York from June 9-20.
Special podcast events include live recordings and discussions with influential names in audio including Jad Abumard in conversation about his work on his work on Radiolab, More Perfect, and Dolly Parton's America with Jason Reitman; Ear Hustle, the first podcast created and produced in prison co-founded by Bay Area artist Nigel Poor alongside Earlonne Woods and Antwan Williams; and a new Apple TV+ podcast about the late magician double act Siegfried & Roy.
Other titles include a preview of Hot White Heist, a scripted pod about a group of LGBTQIA+ contemporaries that attempts to steal the U.S. government's sperm-bank deposits from some of history's most brilliant minds; a Juneteenth Celebration featuring influential Black voices from the world of audio entertainment; the upcoming scripted Mars adventure Red Frontier; and a live recording from Resistance, the non-fiction pod that explores stories from the generation fighting for change.
Official selections, which are eligible for the inaugural juried Fiction Podcast Award and Narrative Nonfiction Podcast Award, include climate change drama Anomaly created by Heather Taylor and Hillary Nussbaum; fiction pod Black Santa, a holiday story set in the Brooklyn projects created by Jordan Crafton; and I'll Never Be Alone Anymore – The Story Of The Skala Eressos Lesbian Community (France) created by Cecile C. Simon, Anais Dupuis, and Anais Carayon.
The Tribeca Podcasts programme is curated by Leah Sarbib, manager, audio storytelling, along with input from an advisory board comprised of Sarah Koenig; Abumrad: Nikole Hannah-Jones; Alex Blumberg; Connie Walker; Conal Byrne; and Tanya Somanader.