The festival will utilise Facebook Live videos for the first time.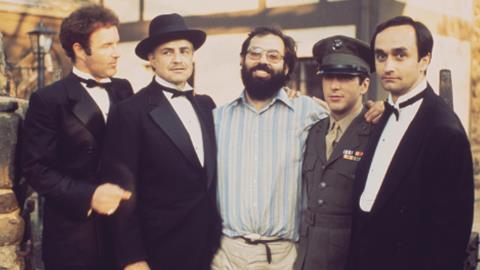 Tribeca Film Festival will live-stream this year's April 29 closing night The Godfather event on Facebook.
In attendance at Radio City Music Hall for the panel discussion will be director Francis Ford Coppola and actors Al Pacino, James Caan, Robert Duvall, Diane Keaton, Talia Shire, and Robert De Niro.
Further live-streamed events throughout the festival will include a panel discussion with Ron Howard, Brian Glazer and the cast of National Geographic channel's Genius, a show centred on Albert Einstein, and a retrospective talk with Michael Moore on best documentary Oscar-winner Bowling For Columbine.
In addition, a talk with the creators and cast of Hulu's The Handmaid's Tale, which is having its world premiere at the festival, will receive the Facebook Live treatment.
These, and several more talks will be available exclusively via Facebook Live on the Tribeca Film Festival Facebook page.
The 2017 Tribeca Film Festival runs from April 19-30.