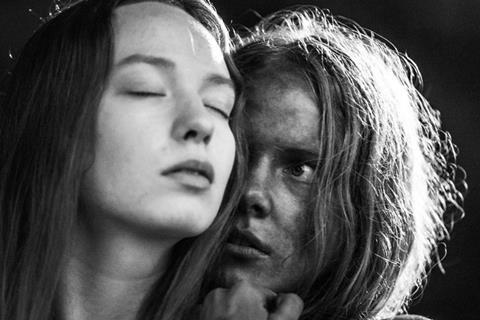 London based international film sales agency One Eyed Films has already closed some pre-sales on its new gothic fantasy, November.
In advance of next month's AFM, the company has sold the film both to HBO Europe and Cinemien in Benelux. Oscilloscope had already taken North American rights.
Directed by Rainer Sarnet, shot in moody black and white, November is a screen adaptation of the Estonian best seller Rehepapp.
The story is set in a pagan, destitute and plague infested village in the 19th Century, where, to survive the long, cold, dark winters the townsfolk evoke supernatural spirits, the werewolves roam at night and nothing is taboo. Driven by her love for a village boy who is infatuated with the local baroness, a young girl makes a pact with the devil.
November screened to acclaim in the narrative competition at Tribeca earlier this year and won a cinematography award.
The film has also shown successfully at Riga International Film Festival (where it won Best Film), and in official selection at Karlovy Vary, Sitges and Shanghai.
'We are delighted to be working with such a multi layered, stylish, evocative and lyrical film, mixing elements of black magic, humour, superstition and romanticism. We are enthusiastic at the opportunity to bring this award winning magical film to audiences beyond specialist arthouse and genre cinema," One Eyed Films' Managing-Director Betina Goldman told Screen International.
Other new titles that One Eyed Films will be bringing to Santa Monica include Marco Laguna's western noir Doubleplusungood which premiered at L'Etrange Film Festival, and Mexico Barbaro II, a sequel to Mexican anthology horror film Mexico Barbaro (2014.)