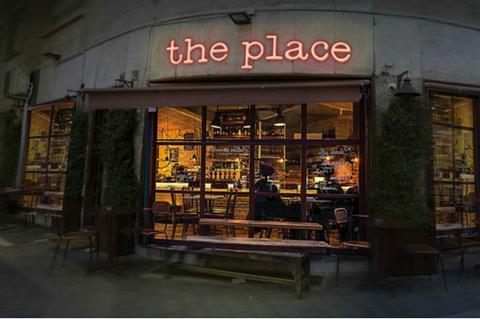 Italian sales outfit True Colours is kick-starting sales on two anticipated new films at Rome's MIA Market (October 19th to 23rd).
New to the slate is writer-director Paolo Genovese's follow-up to his international hit Pefect Strangers, which scored multiple David Di Donatello awards and whose remake rights continue to be in demand.
Completed comedy The Place, about a mysterious man restauranteur sits at the same table of the same restaurant every day, assigning his visitors peculiar tasks in exchange for granting them their biggest wishes, sees Genovese reteam with Perfect Strangers cast Valerio Mastandrea, Marco Giallini and Alba Rohrwacher alongside Suburra actor Alessandro Borghi.
The film will be presented at MIA's What's Next Italy, and will also be the closing title of the 12th edition of the Rome Film Festival.
The Place is produced by Medusa Film and executive produced by Lotus Film on behalf of Leone Film Group.
Also new to the slate is On My Skin, the upcoming co-production between Lucky Red and Black Souls producer Cinemaundici.
The film charts the week before a real life incident which became one of Italy's most controversial court cases in recent years: the death of Stefano Cucchi, a young man arrested for a minor crime but who died mysteriously while in police custody.
Alessandro Borghi will play Stefano Cucchi while his beloved sister, who became the symbol of the fight for justice for his family in the years that followed the death, is portrayed by this year's Cannes Un Certain Regard Best Actress Jasmine Trinca (Fortunata).
On My Skin will start shoot in November and will be directed by Alessio Cremonini, whose directing credits include 2013 feature drama Border and Saverio Costanzo's debut film Private as a co-writer.