UK-based sales outfit Truffle Pictures has inked a trio of key deals here in Toronto on its drama Edie.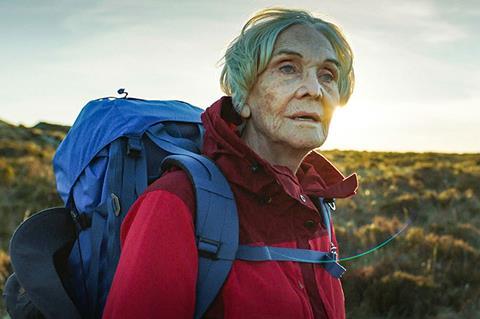 Arrow Films has taken UK and Ireland rights, Rialto Distribution has picked up Australia and New Zealand and Beijing Spark Future has taken China.
Edie stars Sheila Hancock (The Boy In The Striped Pyjamas), Kevin Guthrie (Dunkirk) and Amy Manson (Once Upon A Time) in the story of 83-year-old Edith Moore who, faced with the prospect of life in an old people's home, sets off to rekindle her fond memories of childhood by heading to Scotland to climb a mountain.
The film is directed by Simon Hunter from a screenplay by Elizabeth O'Halloran and produced by Mark Stothert. It premiered at this year's Edinburgh International Film Festival in June.
Truffle Pictures' slate also includes novel adaptation Mum's List and redemption thriller The Marker.
Arrow's Tom Stewart said: "Arrow Films are completely thrilled to be bringing this wonderfully inspiring British film to UK and Ireland audiences in 2018 and to be working together with all the team at Truffle Pictures."