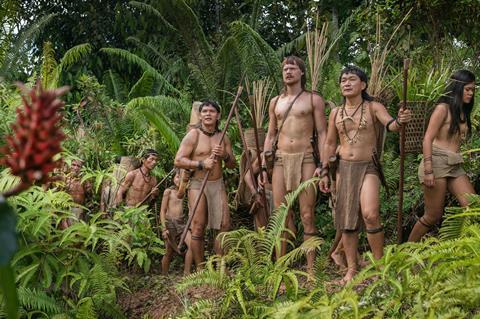 Denmark-based sales company TrustNordisk has added Paradise War, the based-on-a-true-story tale of environmentalist Bruno Manser's 1984 expedition in Borneo, to its slate.
Directed by Niklaus Hilber (Amateur Teens) and starring Sven Schelker (Homeland) as Manser, the film was shot in 76 days in Switzerland, New York, Budapest and Borneo, including in the last areas of primary jungle on the island.
It is produced by Valentin Greutert for A Film Company GmbH (Switzerland) in coproduction with Philip Delaquis for Das Kollektiv GmbH (Switzerland). Ascot Elite are handling Swiss distribution for the film.
Paradise War tells the story of Manser's journey into the depths of the Borneo rainforest, and his encounter with the nomadic Penan tribe within whom he took up the fight against logging.
Manser was a renowned environmentalist who raised profile of multiple causes including the damages of logging, and the threat of extinction to the Penan people.
He went missing while travelling through the Malaysian territory on Borneo in 2000 and is presumed dead.