Feature is being produced through new initiative Nordisk Film SPRING.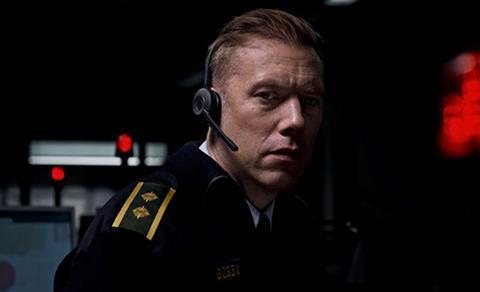 TrustNordisk has boarded sales on Gustav Moller's debut feature The Guilty, which is currently in post-production.
The Danish thriller has already caught the attention of buyers and festival programmers since it was pitched at Goteborg's Work In Progress in January.
TrustNordisk will show a teaser to buyers as part of its Cannes promo reel.
Lina Flint produces the film through Nordisk Film SPRING, a new initiative to support upcoming talents. The Danish Film Institute's New Danish Screen also backs the project.
SPRING was started by Flint (whose credits include The Elite) and screenwriter Emil Nygaard Albertsen in collaboration with Nordisk. Described as an "experimental creative collective," it supports new talents and new ways of working.
Read more about SPRING in Screen's feature here.
The Guilty is a thriller about a former police officer who answers an emergency call from a kidnapped woman. With just his phone he has to race against time to save her. The film takes place in real time – instead of action set pieces, the camera stays with the protagonist letting the audience experience events as he does.
"It's a one-location film but hopefully it won't feel that way…The idea would be that the strongest images in the film would be in the audience's mind," Moller said in Goteborg.
Jakob Cedergren (Terribly Happy, Submarino) plays the lead.
Flint said, "The purpose of Nordisk Film SPRING is to create the framework for a creative, inspiring and playful space for a very big handful of promising new film creators in Denmark. We want to explore the power of the collective processes, the pure passion, originality, freedom and an experimental way of developing and producing film and series."
TrustNordisk head of sales Susan Wendt says: "At TrustNordisk we are very happy to be a part of an exciting and creative initiative such as SPRING and we are looking forward to represent The Guilty on the international film market."
SPRING's slate also includes TV comedy series Joe Tech by Thomas Daneskov; and animated short Home Grown by William Reynish.