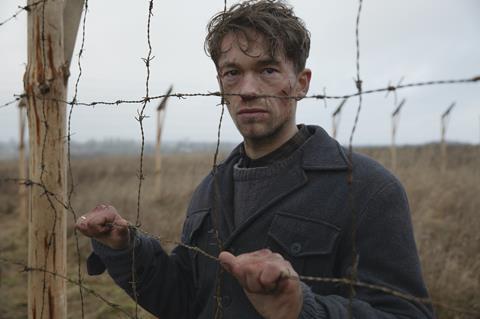 Scandinavian sales agent TrustNordisk has set several deals for Second World War drama Betrayed, heading into this week's American Film Market (November 9-13, online).
The film has sold to France (Mediawan), Japan (Tohokushinsha Film) and Albania, Slovenia, Croatia, Serbia, Montenegro, Bosnia & Herzegovina, Kosovo and Macedonia (Cinemania Group).
It will be available as a private screening to buyers only during AFM.
Betrayed tells the story of Norwegian Jews in the Second World War, whose initial protection is dismantled by German troops, leading to hundreds of them being transported to Auschwitz.
European Film Promotion 2014 Shooting Star Jakob Oftebro leads the cast alongside Silje Storstein, Carl Martin Eggesbø, Eilif Hartwig and Michalis Koutsogiannakis.
It is directed by Eirik Svensson (One Night In Oslo, Harajuku) from a script by Lars Gudmestad and Harald Rosenløw-Eeg. Martin Sundland, Catrin Gundersen and Therese Bøhn from Fantefilm Fiksjon produced the title, with production support from the Norwegian Film Institute.
Nordisk Film will distribute in Scandinavia on December 25, 2020.