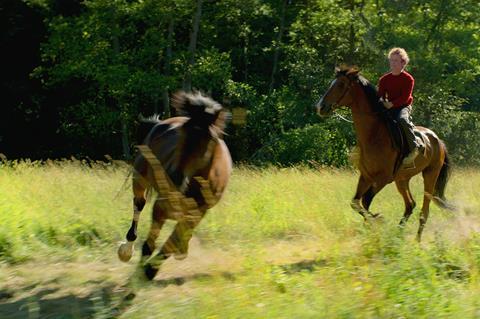 TrustNordisk has sold Hans Petter Moland's Competition title Out Stealing Horses to four territories following its world premiere here.
The film has sold to China (DD Dream), Benelux (September Films), Greece (Weird Wave) and Estonia (Estin Films). More deals are currently under negotiation.
Out Stealing Horses is Hans Petter Moland's 11th feature and his fourth to compete for the Golden Bear.
Adapted from Per Petterson's novel, the story follows 67-old widower Trond (Stellan Skarsgard) who discovers his neighbour (Bjørn Floberg) is someone he knew back in the summer of 1948, when he turned 15. That summer his life was changed as his father was preparing to run away with another woman, for whom young Trond (Jon Ranes) also held a flame.
The film is produced by Håkon Øverås and Turid Øversveen for Norway's 4½ Fiksjon, with Zentropa in Denmark and Zentropa International in Sweden. Further support came from Helgeland Film, Film i Vast and Nordisk Film, as well as the Norwegian Film Institute, the Danish Film Institute, the Swedish Film Institute and Nordisk Film & TV Fond.
TrustNordisk has also several deals on Fenar Ahmad's Norse mythology adventure story Valhalla, now in post-production, which has gone to German-speaking territories (Koch Films), Russia and CIS (Capella Films), Czech Republic and Slovakia (Foxx New Media) and Hungary (ADS Service). Nordisk distributes in Scandinavia.