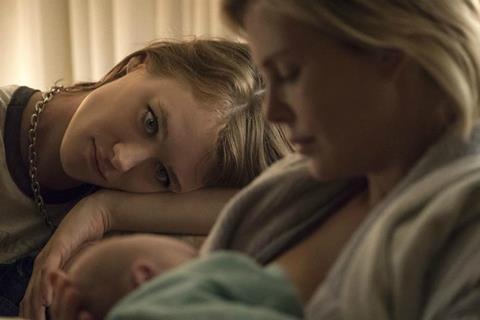 Jason Reitman's Tully starring Charlize Theron as a stressed mother of three will open the 35th Miami Dade College's Miami Film Festival on March 9.
Tully played as a 'secret screening' in Sundance last month, earning strong reviews, and reunites Theron with Reitman and Young Adult screenwriter Diablo Cody.
"Charlize Theron's fearless performance as a struggling suburban mother on the brink of losing mental control is made possible by another brilliant collaboration by the creators of Juno and Young Adult," festival director Jaie Laplante said.
"Tully is both a parable and a salve for our stressed-out times – it reminds us of who we are, and there is no more beautiful way to open our 35th edition than with this film."
The festival runs from March 9-18 and will screen 148 films, wrapping with an Awards Night Gala screening of Curro Velazquez's Spanish comedy Holy Goalie (Que Baje Dios Y Lo Vea).
Michel Hazanavicius is scheduled to attend with Godard Mon Amour, and Paul Schrader is due to present First Reformed. Both play in the Marquee section. The festival will present its Precious Gem – Icon Award on March 16 to Isabelle Huppert, and the Precious Gem – Master Award to Spanish filmmaker Carlos Saura on March 11.
The festival also announced on Monday the finallists in the $40,000 Knight Competition, among others. For further details, click here.