Turner International's Digital Ventures & Innovation (DV&I) Group and Warner Bros. Digital Networks (WBDN) are to roll out SVoD service FilmStruck internationally, with the UK the first market to launch.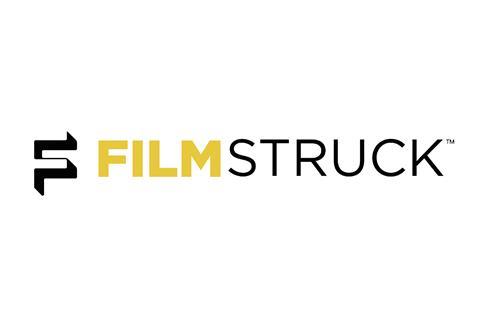 The international iteration of FilmStruck, already available in the US, will draw on the Warner Bros. library and the Criterion Collection library and offer mainstream, cult, independent, classics, art house, foreign and documentary titles.
The UK is the joint venture's initial launch market in what is planned as a multi-market roll out over the next two years.
The UK service will launch in association with UK cinema group Curzon as Filmstruck Curzon and will feature a branded Curzon area within the service curated in collaboration with Curzon including access to titles from the Curzon Artificial Eye library.
FilmStruck Curzon is expected to roll out in the UK in the coming weeks and will be available on demand on most phones and tablets, online and on TV via streaming devices, with more devices to be added.
Launch titles and pricing has yet to be confirmed. In the US, pricing starts at $6.99 per month (excluding the Criterion Channel). For $10.99 monthly, subs get the baseline FilmStruck service plus the Criterion Channel. Turner also offer an annual subscription of $99 per year for FilmStruck and the Criterion Channel.
Movies available in the US include Babette's Feast, Blood Simple, Blow-Up, Mad Max, Metropolis, Moulin Rouge, Paths of Glory, The Player, A Room with a View, Seven Samurai, The Seventh Seal and The Umbrellas of Cherbourg.
According to the partners, the agreement includes "opportunities to launch additional Curzon branded cinema services in other markets".
"We're thrilled to take this significant step together as a joint venture with Warner Bros. Digital Networks, after many years of growing collaboration across various other projects with Warner Bros. as a whole," said Aksel van der Wal, executive vice president, DV&I.
"FilmStruck helps us realise a shared vision for what we see as a clear gap in the market for film lovers around the world. We're also delighted to be working with a partner of Curzon's heritage and prestige."
"International film fans now have a new home for a wide and diverse range of movies including some of Warner Bros.' most iconic titles," said Craig Hunegs, president, business and strategy, Warner Bros. Television Group and president, Warner Bros. Digital Networks.
"It's Warner's and Turner's heritage to bring the best films to audiences, and Warner Bros. Digital Networks is very excited to partner with Aksel and the Turner team to do this in an even more direct and compelling way."
"It is tremendously exciting to see Filmstruck Curzon launching in UK. We look forward to collaborating on the curation of the site and introducing this excellent service to our customers across the Curzon group. Our shared vision with Turner and Warner Bros. Digital teams has enormous potential. Curzon is thrilled to be joining at this early stage and see this collaboration as a further marker in our commitment to premium consumer services in the UK and internationally," said Philip Mordecai, director of digital ventures, Curzon.
Turner International now offers three international SVoD brands, with EI Plus in Brazil and the recently launched Nordics brand Toonix respectively providing sports and kids and family OTT products.
Turner said that the launch is indicative of its "wider strategy do more in the OTT space".
Curzon also operates its own UK on demand service Curzon Home Cinema. A spokesperson for Curzon told Screen: "We see Curzon Home Cinema, Filmstruck Curzon and Curzon 12 as three distinct offers with Curzon Home Cinema acting as a 'virtual venue' releasing films day-and-date with theatrical under a PVOD model, Curzon12 being a subscription service that is intended as a cinema members perk while FilmStruck Curzon is a wider and extensive SVOD service".