Companies like AwesomenessTV and go90 are focusing on the first generation of "true digital natives".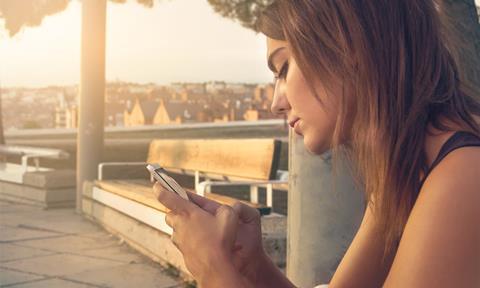 High-end drama took centre stage at MIPTV this week with Sky Atlantic's Riviera, Japanese thriller Crisis and works-in-progress such as Tom Tykwer's Babylon Berlin and Ride Upon The Storm, from Borgen creator Adam Price, among the titles previewing on the big screen at the Palais des Festivals in Cannes.
And fiction overall continues to dominate the global content market, accounting for 43% of top performing shows world-wide (excluding sport) in 2016, according to the annual global TV trends report of audience monitor Eurodata TV Worldwide which was released during the market.
It is a figure that bodes well for the high-end drama boom but in the backdrop the same report highlighted the continuing decline of real-time viewing in favour of catch-up and personal recording. As well as, more significantly, the move away from the TV set in favour of smart-phones, tablets and computers and rise of the mobile-first generation.
Nothing new there but for the fact that this shift onto smart-phones is increasingly influencing the sort of drama that gets made and how it gets made, especially for the Generation Z demographic, aged two to 22-years-old.
'True digital natives'
According to a presentation by LA-based Gen Z-focused AwesomenessTV media and entertainment giant, 63% of that demographic in Europe is more likely to watch content on a smart phone than elsewhere.
"They're the first generation of true digital natives. They're the ultimate multi-taskers. When Gen Z is watching TV, they're also on their phones scrolling through their social media feeds; they're watching YouTube on their iPads and doing school work on their laptop," said AwesomenessTV's chief digital officer Kelly Day.
Ivana Kirkbride, chief content officer at US mobile-video app go90 - which is owned by telecom company Verizon and collaborates closely with AwesomenessTV - was another of the key players in this space speaking at MIPTV.
The mobile-first generation, she said, was changing content in three ways: it was giving rise to new formats, casting a different type of talent and turning to data driven development to boost ratings.
go90, she said, was focusing on a new category of formats – dubbed premium mid-form – consisting of video content running eight to 30 minutes.
"Our research shows that the mobile-first audiences spend more time watching videos throughout the day and on the go during the week. The premium mid-form format is the perfect length for these regular downtown watch periods," she said
The service's flagship commissions such as the psychological thriller T@gged [pictured below], high-school drama Guidance and college football tale QB1 all ran at between eight to 30 minutes an episode, she said.
Their casts, meanwhile, were a mix of professional actors and social media stars, or influencers, with big followings who could bring fans to the series in question.
Big data
In an example of how data is driving development and cast, Hannah Macpherson, the creator and director of T@gged said the show's producers at AwesomenessTV had insisted the cast include social media influencers and actors, used a metric-based "equation" to set ratios.
"At first I was resistant as a director I want to work with the best cast because they make me look good. Two, three of the cast had never been on a set before and were very green but I drank the Kool-Aid. It's my job to make sure the series sings and they don't stick out. In this space, you must have people with large social media numbers because they have a portable audience and that audience follows the show."
In the UK, T@gged is currently available on ITV2 and the home-player ITV Hub through an exclusive deal between AwesomenessTV and ITV, which also includes plans for co-productions.
AwesomenessTV, meanwhile, has recently opened an office in the UK, hiring former NBCUniversal executive Zachary Slatter as head of European distribution and Mark Joseph, formerly of Red Bull Media House, as managing director for Europe.
Other mobile-first players
Other players emerging in this space include the Paris, LA, Tel Aviv-based platform Blackpills, which went live in France week ahead of being rolled out in the US, Canada and then the rest of Europe in the coming months.
The brainchild of Deezer co-founder Daniel Marhely and Allociné co-founder Patrick Holzman, who also spearheaded the creation of the Canal+ digital platform Canalplay, and backed by telecom mogul Xavier Niel.
Its inaugural offering is high-end and edgy and includes Louis Leterrier thriller Tycoon, Luc Besson's action series Playground and Zoe Cassavetes's LA-set Junior, about a girl who returns to live with her divorced mother in California.
Having downloaded the App, users can either opt to for free access to limited content with advertising or pay for full access to a downloadable show.
It remains to be seen how these fledgling platforms fare into the future. Rumours have swirled around the future of go90 for months in the US but one thing is certain - mobile-first content consumption is changing fiction formats.