The Weinstein Company snap up distribution rights for US, Canada and China.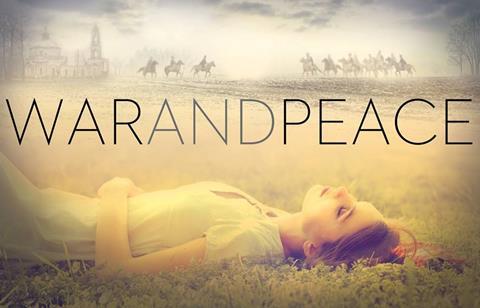 The Weinstein Company (TWC) has signed a deal with UK production company Lookout Point and BBC Worldwide, to partner on the BBC's upcoming production of War and Peace made by BBC Cymru Wales Drama.
Tolstoy's epic story will be adapted for television in what has been described as "one of the most ambitious event dramas ever produced for the BBC".
TWC co-chairman Harvey Weinstein said: "Needless to say, adapting War and Peace is a tremendous but exciting task. There's no one I'd rather be partnering with than Lookout Point's Simon Vaughan and the BBC's Ben Stephenson and Faith Penhale on this production, whose incredible visions are second to none in bringing classic literature to the screen in the most sophisticated way possible."
TWC will handle distribution of the miniseries in the US, Canada and China. BBC Worldwide will distribute throughout the rest of the world.
Lookout Point is the UK production company behind high-end miniseries including Parade's End and Titanic as well as period crime drama Ripper Street.
Executive producers include Faith Penhale, head of drama BBC Cymru Wales and George Ormond for BBC Wales, Andrew Davies, Simon Vaughan for Lookout Point and Harvey Weinstein for TWC.
The series will be available in both 6 x 1 hour and 8 x 44 minute episodes for international markets.
The new adaptation is being scripted by Andrew Davies, whose work includes the 1995 adaptation of Jane Austen's Pride and Prejudice and his adaptation of Charles Dickens' Bleak House in 2005.
BBC director of television Danny Cohen said: "War and Peace is major event drama for the BBC, written by Andrew Davies and made by BBC Productions. It's fantastic to be partnering with the Weinstein Company on this exciting project."
Simon Vaughan said: "With BBC and Harvey on board we are making a serious statement of intent and expect to attract the talent and in turn the audiences that truly befit Tolstoy's work. Making War and Peace is no small undertaking and this partnership has the experience needed to tackle a work of this significance."
Helen Jackson, chief content officer for BBC Worldwide said: "War and Peace is exactly the kind of distinctive, high quality drama that BBC Worldwide through its co-venture with Lookout Point seeks to bring to the world, bringing together top talent and ambitious production partners to create stand out content that audiences the world over will delight in."