Uggie the dog, star of The Artist, has been put to sleep due to difficulties stemming from a prostate tumour.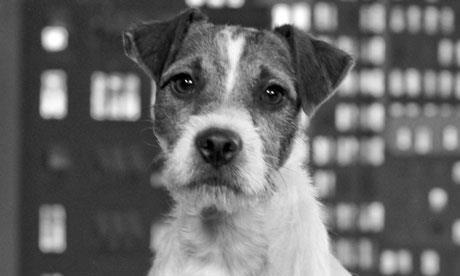 Omar Van Mueller, owner of the jack russell terrier, is reported by TMZ to have made the 'difficult decision' after Uggie's condition worsened in the last few weeks. He was 13.
Uggie's career began after Van Mueller rescued him and launched the canine into global stardom. His trainer for The Artist, Sarah Clifford said: "I will forever hold him dearly in my heart and never forget his infinite love for chicken and hotdogs."
Most famous for his popular role in The Artist, for which he was awarded the Palm Dog at Cannes, Uggie worked consistently for over a decade in both television and film.
In his time as a performer, Uggie appeared alongside Robert Pattinson and Reese Witherspoon in Water for Elephants, in Will Ferrell comedy The Campaign, and more recently in an episode of comedy central sketch show Key and Peele.
Off of the back of his most famous role, Ugie became a popular showbusiness presence, becoming the first dog to have their paw prints immortalized at Hollywood's Grauman's Chinese Theatre.
The canine also 'authored' a memoir, 'Uggie, the Artist: My Story, and appeared in ad campaigns as Nintendo's first official spokesdog.