Companies to launch JV Lanzu.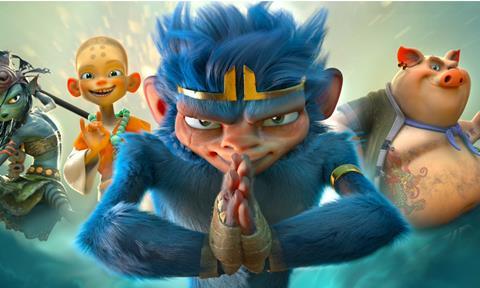 UK animation house Blue Zoo has announced a deal with China UK Animation Company (CU Animation), which the companies say will unlock £72m of funding for the UK firm across new and existing IP and projects.
The Chinese company is a subsidiary of Zhong Ze Culture Investment Group, and the new partnership will lead to the launch of joint venture Lanzu.
The venture will give non-exclusive funding to at least six new projects over the next five years, the first going into production this year.
Lanzu's funding from CU Animation will also lead to co-production funding for Blue Zoo's existing IP.
"Our partnership with CU Animation Investment Holdings Ltd comes at a time of incredibly exciting growth for Blue Zoo," Oli Hyatt, co-founder of Blue Zoo, said.
"Lanzu will enable us to jointly hold and develop our IP whilst generating growth in the Eastern and global markets. In partnering with Blue-Zoo, CU Animation has invested in the talented staff we nurture, our growing business and our dreams for the future."
Gina Fegan, director of culture, CU Animation and Zhong Ze Culture Investment Holdings Ltd, added: "Blue Zoo stands out in terms of creativity, company ethos and commercial acumen, we are delighted to partner with them to enable and accelerate IP development and content production, supporting both Lanzu and Blue Zoo's international growth."
Blue Zoo, founded in 2000, won the 2012 BAFTA Children Award for Best Independent Production Company.
Productions include Digby Dragon, Tree Fu Tom and Q Pootle and partners include BBC, ITV and Disney.
China UK Animation Company is part of CU Culture Group, an entertainment group that operates between Europe and China. It belongs to Zhongze Culture Investments Holdings and has offices in Beijing, London, Dublin, Hong Kong and Macau.
UK creative industries minister Matt Hancock commented: "This investment is fantastic news for the UK animation sector and another strong vote of confidence in the UK's world class creative industries. Deals like this are cementing our position as a global leader in animation production, and I know the results of this UK China collaboration will delight audiences around the world."