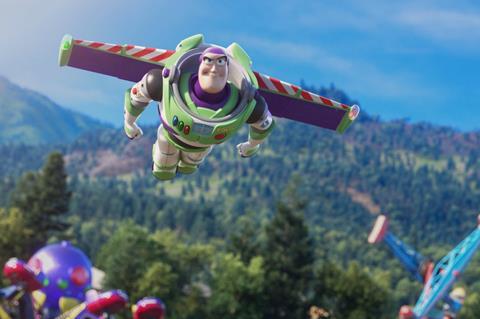 After a slow start to this year's box office in the UK, the sector is beginning to look up, with grosses boosted by a notably strong April and May.
A disappointing January and February left the UK a whopping £57m down year-on-year (-24%), a disastrous start due to the lack of any notable blockbuster hit comparable to Black Panther, which opened in February 2018 and ended on a mighty £50.6m in the UK.
This deficit is now beginning to be recouped. As of July 4, total box office for the year stood at £630m, in comparison with £665.8m in 2018, a year-on-year decrease of £35.8m (-5.4%).
The release of Disney's Avengers: Endgame came to the rescue of cinema owners. Admissions figures in both April and May – 15,981,248 and 16,570,282 – were 21st century-bests. The film now stands at £88.5m in the UK, the fifth highest-grossing release in the territory of all time.
Captain Marvel (£41.6m) and Dumbo (£34.4m) also boosted takings, while more recently Toy Story 4 (£36m) is going particularly strong and Aladdin (£34.6m) also performed well. Those results mean Disney occupies the top five spots for best performers in the UK in 2019 so far.
Overall, the studio has a phenomenal 39% market share for the year to date, a figure that does not include titles from 20th Century Fox, which it now owns. Across the entirety of last year, Disney's market share was 21.5%, and that figure was up substantially on 2017.
Homegrown UK hits this year include Rocketman, which has taken £22.7m in the UK (continuing Paramount's recent resurgence), and The Favourite, which took £17.4m for 20th Century Fox after being released into the awards season corridor in January.
Beyond the US majors which typically dominate the chart, Entertainment One has two releases in the top 20 (Stan & Ollie, £10.9m, and Green Book, £10.6m), while Lionsgate has done well with John Wick: Chatper 3 – Parabellum (£10.7m). Entertainment Film Distributors also recorded an impressive result with indie UK film Fisherman's Friends this year, grossing £7.5m.
In total, 429 films were released between January 4 - July 4, 2019, 10 more than the same period in 2018.
The second half of the year is looking good with several potential blockbusters in the pipeline. Disney has three particularly promising titles in the form of The Lion King (July 19), Frozen 2 (November 22) and the culmination of the most recent Star Wars trilogy, The Rise Of Skywalker (December 14), meaning its grosses will run into 2020.
Universal has Fast & Furious: Hobbs & Shaw (August 1), its franchise spin-off with Dwayne Johnson and Jason Statham, and Downton Abbey (September 13), based on the popular TV series. Warner Bros has its Batman spin-off Joker (October 4). 20th Century Fox has sci-fi Ad Astra, starring Brad Pitt, (September 20). Sony Pictures has the Charlie's Angels reboot (November 29). Lionsgate has Rian Johnson's Knives Out (November 29). Not all of those titles are surefire hits, but cinema owners are licking their lips at that slate.
Admissions figures for the first half of 2019 will be released in the next few weeks.