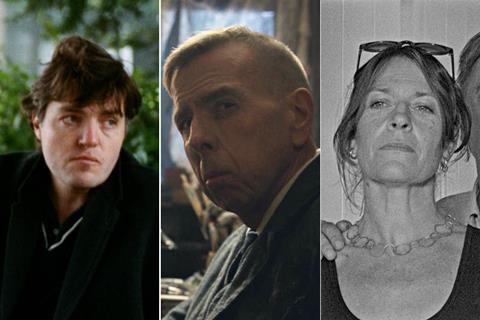 There is a flurry of intriguing indie title releases in the UK this weekend, while the top end of the chart looks like to be largely dominated by holdovers Once Upon A Time… In Hollywood and Angel Has Fallen.
In the indie space, Curzon is handling the release of Joanna Hogg's fourth feature, The Souvenir, which stars Honor Swinton Byrne (daughter of Tilda Swinton, who also features) and Tom Burke in the story of a young film student who becomes romantically involved with a complicated man in 1980s London. Martin Scorsese was an executive producer on the project which made its world premiere at Sundance before going on to screen at the Berlinale.
Hogg's films have garnered more critical than commercial success to date. Her debut Unrelated grossed £101,899 in 2008, Archipelago did better with £306,656 in 2011, while Exhibition took just £58,020 in 2014.
With The Souvenir - which is now filming a part two - critical response has been positive and there is the potential for this to be Hogg's most audience-friendly film to date. A24 handled the film's US release in May this year, taking $1m.
Vertigo is releasing Mrs Lowry & Son, Adrian Noble's drama about the titular painter, played by Timothy Spall, and his mother, played by Vanessa Redgrave, who tries to dissuade him from his passion. The film closed this year's Edinburgh International Film Festival.
Picturehouse Entertainment is releasing Inna De Yard, Peter Webber's feature documentary about a group of pioneering reggae musicians and is a love letter to the music of Jamaica. The distributor bought rights prior to the film's premiere at Tribeca this year. The film is likely to find a specialist audience in the UK, and positive press this week should help.
The BFI's distribution arm is releasing Bait, Mark Jenkin's 16mm, black-and-white drama about a fisherman threatened by the influx of tourism to a coastal Cornish town left defenceless by recession. Jenkin is a Cornwall native and worked as a jack-of-all-trades on the feature, including as director, writer, editor, cinematographer, and composer. The film has been a festival hit since debuting at the Berlinale in February.
In the more mainstream realm, Universal is releasing The Mustang, the French drama directed by Laure de Clermont-Tonnerre and executive produced by Robert Redford. The film premiered at Sundance this year and has taken £4.1m ($5m) in the US and £1.1m ($1.3m) in France to date.
Warner Bros is handling The Informer, Andrea Di Stefano's crime drama with Joel Kinniman, Rosamund Pike and Ana de Armas. The project was produced by UK outfit The Fyzz, which is also behind the box office hit 47 Meters Down films, though has since seen producers James Harris and Mark Lane exit the company to set up with financier Head Gear Films.
Entertainment One is releasing US drama A Million Little Pieces, Sam Taylor-Johnson's film about a young drug-addled writer who spends two months of detox at a treatment centre in Minnesota. The film stars her husband, the actor Aaron Taylor-Johnson, and premiered at Toronto last year.
Dogwoof is handling Memory: The Origins Of Alien, Alexandre O. Philippe's feature doc about the origin story behind Ridley Scott's seminal horror Alien. The film premiered at Sundance this year.
Fledgling UK distribution outfit Bird Box, set up by multi-faceted company Goldfinch, is releasing Martin Owen's action film Killers Anonymous. The film, which was also produced by Goldfinch, features Gary Oldman and Jessica Alba in the cast.
Elsewhere, Altitude is releasing family animation Asterix: The Secret Of The Magic Potion and Arrow Films is handling the UK release of sci-fi Aniara.