Findings suggest exhibitors are not meeting demand from deaf audiences.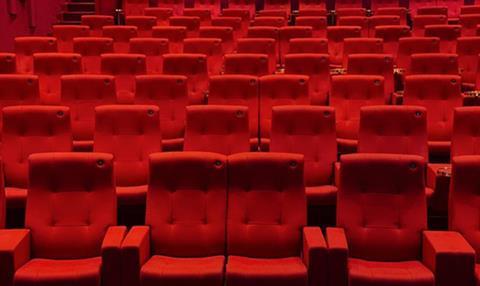 New research suggests that UK cinemas are failing to cater adequately for deaf audiences.
The report, produced by the Independent Cinema Office, reveals that less than 10% of deaf people surveyed consider their cinema provision as 'good' or 'excellent', with 67% of respondents citing it as 'poor'.
Statistics suggest that cinemas are falling behind demand, with 97.5% of respondents agreeing that they would attend more often if the experience was improved.
Less than 9% of respondents believe there are an adequate amount of subtitled screenings in their local area, with 23% saying that these screenings are non-existent.
Similarly, only 2% of respondents believe there was an adequate number of British Sign Language-interpreted screenings in their area.
More than 60% of deaf audiences said that staff were unaware of the needs of deaf or hard of hearing audiences, while less than 2% felt that staff were adequately trained to meet these needs.
The research was the result of a series of focus groups of deaf people and nationwide surveys of both audiences and exhibitors.
Cinemas
The study also conducted a venue survey to establish the provisions currently in place for deaf audiences.
It found that 30% of cinemas never show films with captions, and that 6% show such screenings once a week.
Financial issues were a core concern, with 44% of respondents reporting that subtitled screenings were usually attended by 20 persons or less.
Of the cinemas quizzed, 66% said that staff had not undertaken any training to increase awareness of the general needs of deaf and hard of hearing people.
Indepedent cinemas made up 30% of respondents to the venue survey, while 26% were mixed arts venues.
The report was funded by the BFI's Film Audience Network.
The ICO plans to launch a series of resources to address the challenges highlighted in the findings, including British Sign Language guides for cinema staff, and a best practice case study from Glasgow Film Theatre's Visible Cinema, which is seen as a leader in deaf cinema provision.
Last year, the ICO worked on archive film project Power In Our Hands, which celebrated the history of the deaf community in the UK and held screenings across the country.
Catharine Des Forges, director of the Independent Cinema Office, commented: "We were overwhelmed by the level of support when we released the British Deaf Association's Power in Our Hands last year.
"It was a unique opportunity that demonstrated that deaf people are interested in visiting the cinema. However, it was also a wakeup call that more could be done for the one in six people in the UK who are affected by deafness. We hope that the resources we've produced create real change so that the cinema can be the same transformative experience as it is for hearing patrons."