All-female collective Illuminatrix's members include Natasha Braier [pictured], who shot The Neon Demon.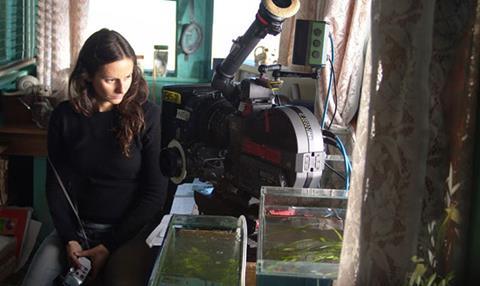 The UK's first all-female collective of cinematographers, Illuminatrix, has launched a database to highlight leading female cinematographers in the UK.
The Illuminatrix database will showcase available talent and provide contacts for industry figures looking to hire a DoP.
The group is calling for gender equality amongst cinematographers working in the UK film industry. Despite making up half of all film students in the UK, data from Directors UK shows that the field of cinematography suffers a significant lack of female representation, more so than almost any other production discipline, with less than 7% of British feature films being shot by a woman.
Illuminatrix also plans to raise awareness of the gender imbalance in the film industry through its social media platforms, events and workshops.
Coinciding with the launch of its database, the female collective will curate a day of events on diversity in cooperation with IMAGO, the European Federation of Cinematographers, at the Camerimage International Film Festival of Cinematography in Poland on Nov 18.
The organisation's work has gained support from industry establishments such as the British Society of Cinematographers (BSC), BAFTA and Women in Film and Television UK.
Barry Ackroyd (The Hurt Locker), president of BSC, praised the collective: "Making it as a cinematographer needs skill and daring and tenacity. It should never depend on your gender or race. So I welcome the initiative by the cinematographers of Illuminatrix in showcasing some of the best women cinematographers. This new webpage is proof that the talent is here. Now it's time to stop talking about equality and time to let it happen. Producers, directors, all film makers, listen up, open your eyes and play fair."
Each member of illuminatrix has at least five years industry experience across narrative, documentary and commercial genres. Directors of photography Natasha Braier (The Neon Demon), Suzie Lavelle (Sherlock: The Abominable Bride) and Polly Morgan (The A-Word) are members.