UK comedy feature Eaten By Lions has been picked up for sales and distribution representation by London-based marketing agency Coffee & Cigarettes.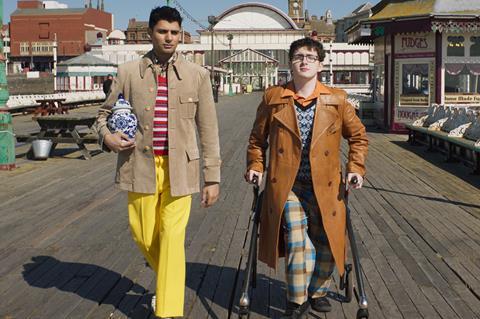 The film is set to have its premiere at next month's Edinburgh International Film Festival. It stars Antonio Aakeel (City Of Tiny Lights), Asim Chaudhry (People Just Do Nothing), and Jack Carroll (Trollied) in the story of two half-brothers who were raised by their Grandma after their parents were tragically killed by lions in a bizarre accident. When their beloved Gran passes away, they embark on a life-changing journey to find Omar's real father.
Kevin Eldon (Game Of Thrones) and Vicki Pepperdine (Getting On) co-star with comedian Johnny Vegas, who also produces with lead producer Hannah Stevenson. David Isaac wrote the screenplay.
Stevenson also produced Eaten By Lions director Jason Wingard's debut feature In Another Life, which was a Raindance and BIFA award-winner in 2017.
Coffee & Cigarettes will now look to directly broker deals with distributors for UK and North American rights, while also seeking to attach a sales agent to handle the rest of the world.
Director Jason Wingard said: "The story is essentially about the importance of family. I wanted the viewer to forget about incidentals such as race or disability and focus on the characters. It's an attitude we applied to everyone in the film really."
Johnny Vegas added: "It's a very relatable story about searching for something… like we all do, and the realisation that what you think you're looking for is often right in front of you."