EXCLUSIVE: Metrodome inks deals for autumn festival titles and more.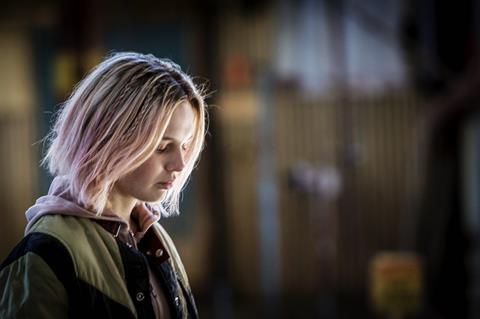 UK distributor Metrodome has closed deals on a raft of autumn festival films including Simon Stone's The Daughter, Eva Husson's Bang Gang (A Modern Love Story) and Julio Medem drama Ma Ma, starring Penelope Cruz.
Geoffrey Rush, Ewen Leslie, Paul Schneider, Miranda Otto and Sam Neill star in Simon Stone's well-received Venice closer The Daughter, produced by Jan Chapman and Nicole O'Donohue, in which a man returns home to discover a long-buried family secret.
The deal was negotiated between head of acquisitions Giles Edwards, acquisitions manager Ella Field and Mongrel International's Charlotte Mickie, with Metrodome set to release with a theatrical component in 2016.
Eva Husson's Toronto drama Bang Gang (A Modern Love Story), picked up from Films Distribution, explores the sexual exploits and awakenings of a group of teenagers on the beaches (and in the beds) of Biarritz.
The film is also set for a theatrical release in 2016 after showing in the London Film Festival's first feature competition.
From Wild Bunch, Metrodome picked up Damien Odoul's French horror The Fear, the story of an introverted young man who finds terror and appalling carnage in the hell on earth of the trenches between 1914 and 1918.
Meanwhile, Penelope Cruz stars in Julio Medem's (Sex And Lucia) Toronto drama Ma Ma, in which a woman reacts with a surge of new found life after a tragedy. Metrodome picked up from Seville International.
From VMI, the UK outfit has bought music documentary NWA & Eazy-E: The Kings Of Compton, directed by Andre Rellis and Mike Corbera and starring Eazy-E, Ice Cube, Suge Knight, Dr. Dre.
The documentary shines a light on the influential West Coast rap group NWA and the lives of affiliated gangster rap protagonists.
Prior to Toronto, Metrodome also inked a deal with Myriad for SXSW opener Brand: A Second Coming, in which comedian and activist Russell Brand dives headlong into drugs, sex and fame in an attempt to find happiness.
The film features contributions from David Lynch, Oliver Stone and Stephen Merchant. Metrodome will release in UK cinemas on Oct 23 and on DVD and VOD in November.
Giles Edwards, Metrodome head of acquisitions said: "Our typically mercurial slate for the remainder of the year and on into 2016 represents world cinema at its zenith and the depth of filmmaking talent around the globe at its most inspiring.
"Each filmmaking team is virtuosic, each story exemplary, each movie an aesthetic coup."
Metrodome's upcoming slate includes Sean Baker's Tangerine and Terence Davies' Sunset Song.