EXCLUSIVE: Jinga Films handles international sales on romantic drama.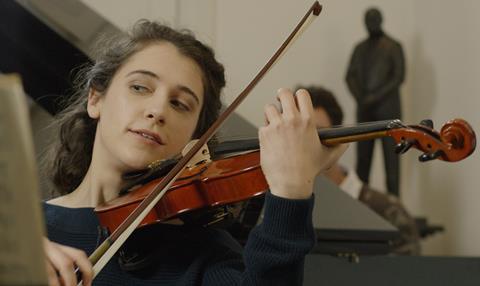 Ate De Jong's UK-Dutch romantic comedy Love Is Thicker Than Water has secured a US distribution deal.
Santa Monica-based Cleopatra Music & Film, run by Tim Yasui, has acquired US rights to the title and will release it theatrically.
Jinga is handling international sales.
De Jong wrote Love Is Thicker Than Water, produced it and co-directed with Emily Harris. It is a story of lovers from different sides of the tracks.
Vida comes from a well to do London family, whereas Arthur is a bike messenger from a working-class Welsh mining town. The cast is heading by former Screen International Star Of Tomorrow Johnny Flynn and Lydia Wilson (Star Trek Beyond, Never Let Me Go), Juliet Stevenson and Ellie Kendrick also feature.
The news of the US deal comes as veteran producer-director De Jong is about to receive a lifetime career award at the Oporto International Film Festival next month. The festival will screen some of De Jong's best known works, among them Drop Dead Fred starring Carrie Fisher and Rik Mayall, and Love Is Thicker Than Water itself.