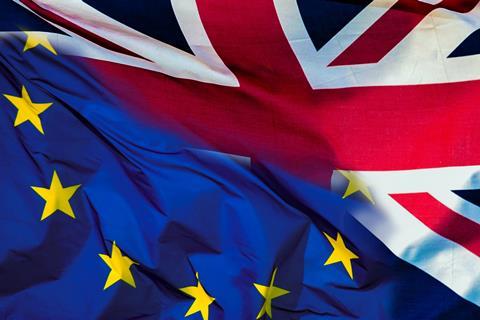 The UK government has confirmed it is considering a homegrown alternative to the European Union's Creative Europe MEDIA programme, which the UK film and TV sector will exit at the end of 2020.
It comes ahead of the final deadline today (June 16) for which any UK company can apply for MEDIA funding, ending close to 30 years of support for UK sales agents, distributors, exhibitors, and production companies.
"The government is committed to supporting the UK's brilliant film sector and the wider creative economy," said a government spokesperson."We will continue to invest in the UK's cultural sectors, support their world-class activity on the international stage, and we are considering what a domestic alternative to the Creative Europe programme could look like."
In February, it was revealed the UK would not renew MEDIA membership for the next period, which runs 2021-2027, when no mention of Creative Europe was included in its Brexit negotiations.
There had previously been hope the UK would remain a member as there are 13 non-EU countries that pay a fee for partial or full participation. But omission from the Brexit policy paper confirmed what many in the industry feared and UK companies will no longer benefit from Creative Europe.
The programme awarded €89.5m ($101.4m) to 376 UK-based outfits and helped distribute 190 UK films in other European countries from 2014-2018, the latest period for which figures are available.
Today's deadline is aimed specifically at sales agents handling European films and comes ahead of a much-needed period of recovery for the sector in the wake of the Covid-19 outbreak as well as the virtual Cannes market. Potential MEDIA support can mean the difference between films securing international partners or not.
Many in the industry are now looking to the British Film Institute (BFI) to lead the way on putting a replacement funding initiative in place as quickly as possible before the UK is left behind.
"We have had a sustained and constructive dialogue with government about an alternative international strategy for the UK and are encouraged by their support for our sector," Neil Peplow, director of international affairs at the BFI, told Screen: " But in terms of timing for international business and export, we are now in a critical period. We're heading into the Cannes market and the industry globally is getting back up and running fast after the pandemic shut-down. We completely recognise the urgency from industry to get a strategy in place to facilitate the UK's international growth and reach."
Crucial investment needed
"Development money from Creative Europe has been a life-saver for us," said Rebecca O'Brien, producer and co-founder of Ken Loach's Sixteen Films. "There are several films we wouldn't have been able to make without it including [Cannes Palme d'Or winner] I, Daniel Blake. Without that funding, we would have really struggled as a company and would not have been able to hold our heads high on the circuit."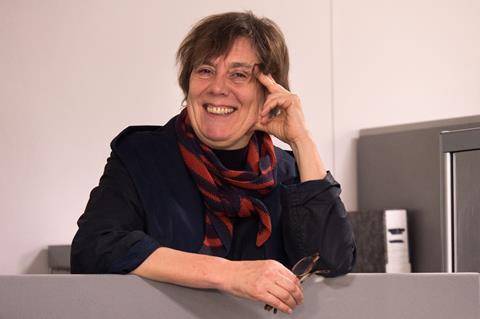 Sixteen Films is just one of numerous UK production companies to benefit from slate funding, which awards grants of up to €200,000 ($227,000) to develop three to five projects and has also supported the likes of Number 9 Films (Carol), See-Saw Films (Widows, Macbeth) and Jeremy Thomas' Recorded Picture Company.
From a distribution perspective, UK films may still benefit tangentially if they are handled by European distributors that receive Creative Europe support, but O'Brien added: "The feeling is that there has to be a serious export distribution fund to replace the support that we've had over the years. Without it, I can't see how a British film – and for us, our best territories are all European – will be able to receive a proper release in our strongest markets."
Conversely, the removal of MEDIA money may impact the release of European features in the UK, according to Eve Gabereau, managing director of distribution and production outfit Modern Films.
"Creative Europe funding not only gives independent distributors greater P&A strength in the highly competitive and expensive UK market but, more importantly, gives us the opportunity to take greater risks with acquisitions and marketing campaigns," she said.
Modern Films releases to have benefited from MEDIA backing include Alice Rohrwacher's Happy As Lazzaro, which received €103,000 ($117,000) in support and reached a 60-screen release in the UK, and Iciar Bollain's Yuli: The Carlos Acosta Story, which was accompanied by a live event with the Royal Opera House that was broadcast into nearly 200 cinemas nationwide.
International fund opportunity
Gabereau urged the UK government to support cultural diversity through film, beyond Europe. "There should be a replacement scheme that encourages cultural diversity in terms of film content on release and stimulates market awareness and audience engagement," she said. "The DCMS needs to create a sustainable framework that recognises and supports European films in the UK, as well as British films in Europe.
"As distraught as I am about leaving the EU, maybe there is an opportunity to expand this remit to include other key international territories."
It is a suggestion echoed by Philip Knatchbull, CEO of leading independent cinema and film distribution group Curzon. "There is an exciting opportunity here to expand the horizon of any fund to include films from outside Europe and support independent filmmaking within the UK," said Knatchbull.
"What was valuable about MEDIA funding was the strong base it gave exhibitors and distributors to be more adventurous in their acquisitions and programming and a certain freedom to use the money as their experience directed them. We hope there is support for both building audiences and a focus on supporting a broad range of films from around the world, from conception to UK cinema screens."
Flattening of choice
Curzon has been part of the Europa Cinemas network, itself created by Creative Europe, which unites more than 1,200 cinemas in over 43 countries to provide operational and financial support to exhibitors that give a significant part of their programme over to European films.
By leaving that network, Knatchbull warned that UK cinemas may be less incentivised to screen films that aren't British or American. "As a company, we are still in contact with all our European partners in exhibition and distribution and there is still the desire to share ideas and information, but we're no longer active partners," he said of leaving Europa Cinemas. "We've lost the ability to have a strong voice in those conversations.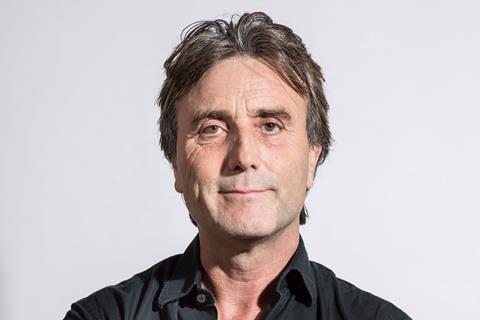 "The direct consequence is that there is now no formal incentive to show non-national European films in cinemas. Curzon is committed to showing a broad range of films from Europe and across the world, but obviously there is a concern that we will see a flattening of choice on a national scale."
UK sales agents will also be dealt a blow with the exit from Creative Europe. In 2019, close to €400,000 ($453,000) was shared between four UK-based sales companies: HanWay, Protagonist, Altitude, and WestEnd Films.
Ahead of the virtual Cannes market, HanWay vice-chairman and Recorded Picture Company CEO Peter Watson highlighted the importance of Creative Europe support and the need for a strong replacement scheme.
"As a sales company that champions European talent and directors, MEDIA support was a critical factor in helping us to secure distribution throughout a continent that is by far our biggest market," he said.
"This will be a major setback for many British projects in a very tough distribution marketplace that relied on MEDIA support to release films across Europe."
Suggesting the establishment of a Sales Agents Support Fund, Watson added: "A strong and speedy replacement is needed, with a scheme that recognises that the best films are often multi-national endeavours. It needs to support sales agents' efforts to find distribution for all their films and not just British qualifying films. If there was ever a time when it was important to provide timely vigorous support to our sector, it is now."
As lockdown measures begin to be eased in the UK, many in the industry now hope to see the government look beyond the pandemic and launch a replacement funding scheme that will ensure the country is not left behind on the cultural stage.
Curzon's Knatchbull said: "We hope the various funds will be replaced in some capacity. The last few months have proved more than ever that, as a society, we need to be collaborative across borders. It is very difficult to achieve that if you don't have a cultural environment that is curious about stories from across the world."