An email mishap has spawned an online group dedicated to supporting women in film.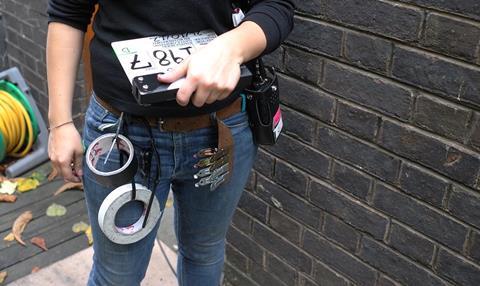 A group of UK female filmmakers have set up a Facebook group to support women in the industry following an email admin error involving a Bafta initiative.
The Twitter hashtag #BAFTAsLucky225 has already spawned almost 400 posts that have reached 220,156 people since it was instigated at 2pm today (April 4), according to a Twitter analytics tool.
Diane Jessie Miller, director of the Rik Mayall-starring drama One By One, kicked off the social media discussion:
Some days we get good news, some days we get bad news... and some days bad news turns to good news... #BAFTAsLUCKY225

— Diane Jessie Miller (@DianeJMiller) April 4, 2017
Kat Wood, writer-director of the Maggie Gyllenhaal-starring short Home, added her two cents:
As did Eva Sigurdardottir, a line producer on Rams:
Since then, others to have chimed in on the discussion include The Falling director Carol Morley:
To all #BAFTAsLucky225 I once wrote a protest letter in red lipstick to the organisation I got rejected from They thought it was blood

— Carol Morley (@_CarolMorley) April 4, 2017
The public Bafta's Lucky 225 Facebook group has so far attracted 130 members and the number is steadily rising.
The idea was initially spawned by applicants to Bafta initiative Elevate, which is designed to assist female film professionals seeking to progress in high end television and features.
A total of 15 women were selected for the initiative from more than 200 applicants.
Those who were not selected were notified by an email earlier today from Bafta, but were erroneously cc'd as a group, rather than bcc'd so that they would only receive their individual notifications.
However, the error appears to have not caused any ill-feeling among those who were rejected for the scheme, many of whom have joined in the discussion on Twitter and Facebook.
In fact, some have called for the group to reach out to Bafta to start a dialogue about how they can work together.
Debs Paterson, director of Africa United and one of those involved in putting the Elevate scheme together, posted in the group to emphasise that Bafta were looking to "supporting the wider network, not just the final 15 [selected for the program]".
Even though the group has only just been instigated, plans are already underway to further the cause, which will look to highlight how big the female filmmaking community is in the UK and to provide a support network for female film professionals.
According to one of the members, a drinks networking event is now being planned for next week and it will be hosted by Bafta.