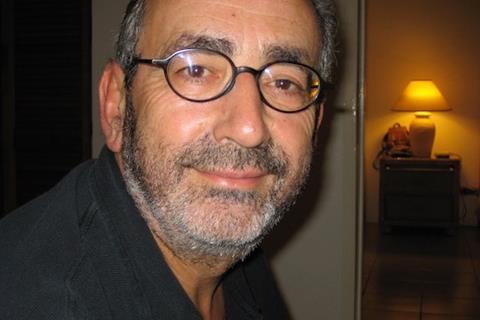 Colin Leventhal, a former Channel 4 executive and HAL Films partner, has died aged 73. He reportedly died on August 20 following illness.
Born in London, Leventhal began his career at the BBC in 1974 and was head of copyright at the public broadcaster when he left in 1981 to help set up Channel 4 as a founding director.
He remained at Channel 4 for 16 years, taking on roles including director of acquisitions and managing director of Channel Four International. He led FilmFour International, working alongside Channel 4 head of film David Aukin, and backing UK hits such as Four Weddings And A Funeral, Trainspotting and Secrets And Lies.
Leventhal left the broadcaster in 1997 and joined forces with Aukin and former Miramax executive Petrea "Trea" Hoving to launch HAL Films. The firm was financed by Miramax Films, replacing the US company's London production office, and was involved with the production of Elephant Juice, Mansfield Park, About Adam and Birthday Girl before ceasing trading in 2000. Leventhal went on to form Priority Pictures with Australia's Marion Pilowsky.
Leventhal and Hoving married in 2010.
Leading figures from the international industry spoke warmly of Leventhal.
"Colin Leventhal represented the very essence of Film4 and Channel 4, and the foundations Colin (and David Aukin) built made the rest of the world sit up and take notice of British film again, restoring the UK's lustre as a culturally rich, exciting place to make films," Daniel Battsek, director of Film4 told Screen.
"They were pivotal to the UK film renaissance of the late 80s and early 90s, recreating the independent film model and paving the way for UK industry partnerships with US specialty distributors that survive to this day," Battsek continued. "Along with many others from that period I have nothing but great memories of Colin, whether comparing notes on movies or battling it out on various tennis courts. As many have mentioned Colin was hugely respected for his decency as much as his taste but he was smart and decisive along with it. He was a pleasure to be around professionally or socially, always warm and generous to a generation of execs who came through on his watch. From all at Film4 and Channel 4, our thoughts are with Trea and his family."
Tributes were paid on social media by former colleagues. Film producer Colin Vaines said: "Devastated to hear the news that the wonderful Colin Leventhal has passed away. Such a special person, so brilliant, funny, and kind. It was a privilege to know him throughout his Channel 4 days, and to work briefly alongside him at Miramax, when he was part of HAL in London with his equally special wife Trea Hoving."
David Linde, CEO of Participant Media CEO, described Leventhal as "always incredibly compassionate and welcoming".
"I am so saddened by the passing of Colin Leventhal," he added, on Facebook. "Many years ago, I walked into a meeting with the senior hierarchy at Channel 4, wondering why in the world I was included in that meeting. I don't remember Colin's exact title/role at the time (super cool guy?) nor did I know that he would marry our friend Trea Hoving, become a close friend of ours and often mentor to me, and regularly thrash me in tennis. But always with such grace and charm."
Also paying tribute was Jack Lechner, an executive producer on films including Blue Valentine and The Fog Of War, who worked with Leventhal at Channel 4 in the early 1990s and said: "Colin's incisive intelligence was matched with a sly, dry wit and a respect for creative people. He was one of the good guys."
Leventhal is survived by Hoving and daughters Amelia Olga, Kate and Matilda.