Scotland-based Hex Media is launching a dedicated studio for the production and distribution of horror films.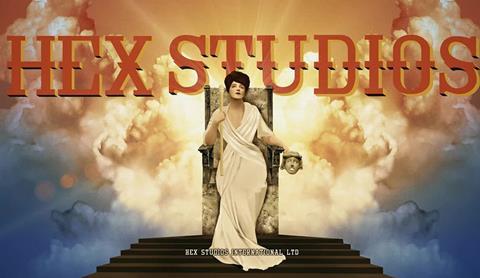 Hex Studios, which will be based in a gothic church in Fife, Scotland, will develop and produce horror and fantasy content with a focus on original storytelling and the nurturing of emerging genre voices.
The Fife facility includes both a green-screen studio, sound recording facilities, a special-effects workshop, and will also serve as a hub for events and screenings.
The company's first production will be horror anthology movie For We Are Many, which will feature segments from filmmakers including Lawrie Brewster (The Black Gloves), Nicholas Vince (an actor in Hellraiser) and Brad Watson (Hallows Eve). Talent lined up to appear in the anthology include Eileen Dietz (The Exorcist) and Laurence Harvey (The Human Centipede II).
Roger Corman, famed US indie film producer, is an official supporter of the project. He said: "Hex Studios is an ambitious new project which aims to rekindle the spirit of classic horror cinema, and gives me hope for the future of original, independent filmmaking."
The studio is being funded by an international consortium including Hex Media, 7 Toes Productions, 3rd Monkey Productions and further private equity investors.
Hex Studios plans to produce three films a year funded through private equity, EIS tax schemes and public funds, and is also setting itself up to acquire and distribute genre content in the UK and internationally.
The project is the brainchild of Hex Media founder Lawrie Brewster, who will head up the new business along with partner Sarah Daly and co-founders Richard Pate, Nick Ford and Bill Eikost.
Brewster said: "Hex Studios is inspired by the glory days of Hammer Horror at Bray Studios. It's more than just a physical production space or a studio company, it's a grass-roots movement that seeks to pursue a revolutionary approach to the art and business of filmmaking."
Daly added: "We want to foster a resurgence in the great British tradition of horror filmmaking, as well as providing opportunities for aspiring writers, actors and filmmakers in Scotland and all over the world."