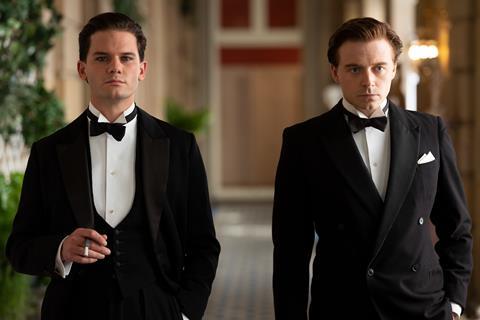 Benediction, The Road Dance and The Innocents are among the independent arthouse titles launching in UK and Ireland cinemas this weekend, with live event screenings, a RoboCop re-release and documentary a-ha: The Movie also looking to attract audiences.
No studio titles are opening this weekend, clearing the way for Disney's Doctor Strange In The Multiverse Of Madness to perform strongly in its third weekend. Studios are also looking to avoid their films being crushed in the wake of Paramount juggernaut Top Gun: Maverick next week.
Terence Davies' Benediction explores the turbulent life of First World War poet Siegfried Sassoon, played by Jack Lowden and Peter Capaldi during different stages of his life.
Vertigo Releasing is launching the biopic in 235 cinemas in the UK and Ireland. Vertigo acquired UK rights to the film from sales outfit Bankside Films ahead of its world premiere at the Toronto International Film Festival last year. The producer is Michael Elliott of Emu Films.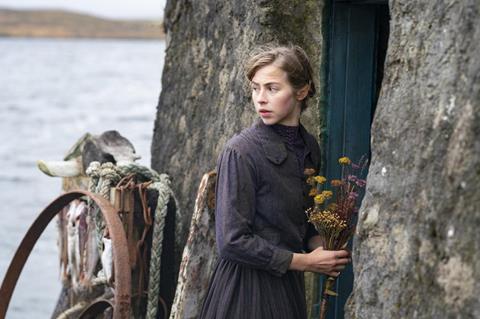 Richie Adams' Scottish period drama The Road Dance, which won the audience award at the 2021 Edinburgh International Film Festival (EIFF), is opening on 120 screens in the UK and Ireland through Parkland Pictures. The distributor is giving the film a 'strong upweight' in Scotland.
Inspired by true events, the film follows a young woman coming of age in a small island community before the First World War. She dreams of a life away from her strict home, before tragedy strikes twice, at a village party and then when her boyfriend is sent to war.
Hermione Corfield leads the cast, alongside Morven Christie and Mark Gatiss.
Eskil Vogt's The Innocents is opening at 29 sites from today through Signature Entertainment. The film also previewed at 16 Showcase cinemas on Tuesday as part of the exhibitor's Spotlight Screenings for notable films.
The tale of kids with supernatural powers premiered in Un Certain Regard at Cannes last year. The Innocents is written by Vogt and produced by Maria Ekerhovd for Norway's Mer Films.
Elsewhere, RoboCop is launching at 211 locations this weekend, including Vue and Odeon, having held mid-week screenings across Picturehouse cinemas.
A director's cut of Paul Verhoeven's classic sci-fi action satire, it is being released through Park Circus to mark its 35th anniversary, complete with a 4K restoration.
The 1980s are also revisited in documentary aha: The Movie, which is being released by Modern Films at over 200 sites – mostly as event screenings but also with some runs across multiplexes and indies.
The story of the Norwegian trio whose single 'Take on Me' reached No 2 in the UK charts back in 1985, it is directed by Norwegian filmmaker Thomas Robsahm and had its world premiere last year at Tribeca Film Festival.
Elsewhere, there are three live event cinema releases this week. Trafalgar Releasing is behind two of them. Trafalgar's release of Twenty One Pilots Cinema Experience concert played at 188 venues on Thursday (19 May), with an encore set to play at 35 venues on Saturday. Trafalgar is also behind The Met Opera Live: Lucia Di Lammermoor, which is screening at 148 venues on Saturday, including a few locations playing the opera off-date. 19 venues will also screen encores next week.
The Royal Opera House also played its performance of Swan Lake at UK cinemas on Thursday (19 May) this week.
Meanwhile, Carl Th. Dreyer's classic horror Vampyr has a 90th anniversary run at nine sites over the weekend plus a further 27 sites for a one-off screening on Sunday. It is being released through Eureka Entertainment.
Holdovers this weekend include Disney's Doctor Strange In The Multiverse Of Madness, Universal's Downton Abbey: A New Era and A24's Everything Everywhere All At Once.