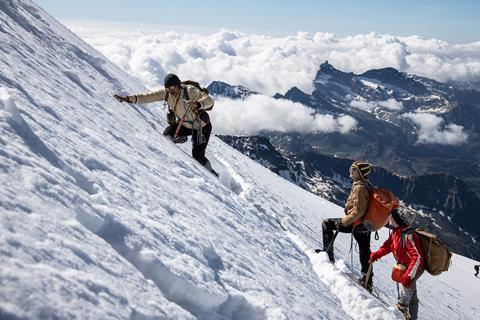 Felix Van Groeningen and Charlotte Vandermeersch's The Eight Mountains landed just below Tchaikovsky's Wife on Screen's jury grid with an average score of 2.1.
The adaptation of Paolo Cognetti's Italian bestseller follows a male friendship spanning three decades and stars Luca Marinelli, Alessandro Borghi and Filippo Timi.
The Italian-language film received a mixed reception from our jurors with four scores of two (average) and three scores of three (good).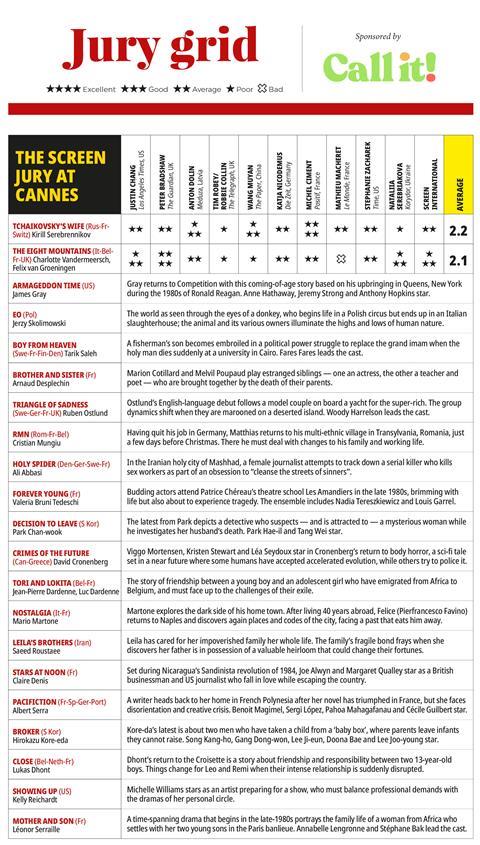 Click top left to expand
Le Monde's Mathieu Macheret awarded the film a zero (bad), whilst The Guardian's Peter Bradshaw gave the film an impressive four (excellent).
Additional marks from Time Magazine's Stephanie Zacharek and Korydor's Nataliia Serebriakova bring down Tchaikovsky's Wife's average to 2.2.
The Eight Mountains marks Vandermeersch's directorial and Cannes debut, whilst co-director Groeningen previously premiered his 2009 drama The Misfortunates in Directors' Fortnight.
James Gray's period drama Armageddon Time, starring Anthony Hopkins, Anna Hathaway, and Jeremy Strong, and Polish director Jerzy Skolimowski's EO are next up on the grid.