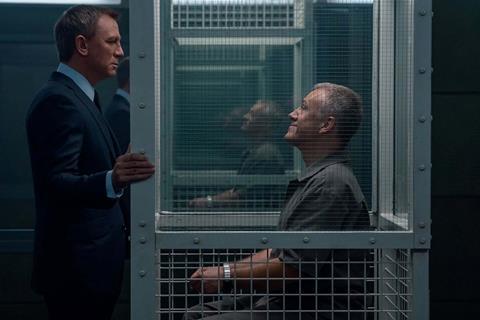 Universal's James Bond blockbuster No Time To Die will look to break the £20m mark on its first weekend in cinemas, as it receives the widest opening of any title in the history of the UK-Ireland box office.
The 25th film in the Eon Productions Bond franchise is playing in 772 cinemas this weekend, comfortably surpassing the previous record-holder – Disney's Star Wars: The Rise Of Skywalker in 2019 with 744.
With a few sites still to come in, Universal is reporting the film has taken £4.89m on its opening day. Were it to repeat that performance across the Friday to Sunday period on which opening weekends are measured, it would approach the £15m mark. However it will aim to surpass that, with weekend takings typically above midweek days, on Saturday and Sunday especially.
Based on Universal's opening day figure, No Time To Die took an average of £6,334 per cinema; again, if replicated across the weekend this would give an opening location average of £19,003. For context, Shang-Chi And The Legend Of The Ten Rings' £5.76m opening – the current record for 2021 – came in at an average of £9,011 per site.
No Time To Die's opening day is approximately 13% above 2015's Spectre, which opened on a Monday; and 26% down on 2012's Skyfall, which opened on a Friday.
Spectre took £19.98m from 651 sites on its first Friday to Sunday, as part of a £41.3m opening including screenings since the previous Monday. It was slightly behind Skyfall, which did £20.18m from 587 sites on its first Friday to Sunday session.
As well as stellar openings, recent Bond titles typically have long tails – Skyfall and Spectre are the second and third highest-grossing films of all time in the territory, with £103.2m and £95.2m respectively.
Quantum Of Solace opened to £15.4m in 2008, ending on £51.2m; while Daniel Craig's first outing as 007, Casino Royale, started with £13.4m, on its way to £55.6m (it also took a further £8.4m in 2019 through event cinema specialists Secret Cinema).
The latest Bond entry is a bellwether for consumer confidence in cinemas following the pandemic; audiences have been returning in increasing numbers since cinemas reopened in May, but blockbuster titles are still to reach the pre-pandemic heights of 2019. As of last weekend only one title had passed the £20m mark – Sony's Peter Rabbit 2, with £20.4m.
In 2019, six titles went over £50m. The highest of these was Disney's Marvel behemoth Avengers: Endgame with £88.7m final total.
That film still holds the record for both a three-day opening - £31.4m – and total opening - £43.4m – in the territory, from 682 sites. While those numbers may be beyond Bond, it is likely the film will become the highest-grossing of the year from just its first four days in cinemas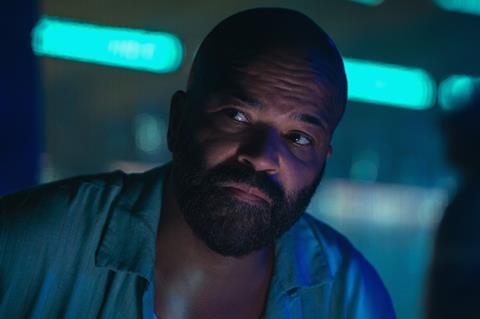 Speaking to Screen last month, film technology firm Gower Street Analytics predicted No Time To Die will represent 92% of the total UK-Ireland market this weekend; and 12.8% of the total box office for 2021 by the end of the year, with one in eight cinema tickets in 2021 being for the film.
Other openers
Although No Time To Die is taking up cinema screens at an unprecedented level, there are other new titles on release this weekend.
Signature Entertainment is playing family animation Even Mice Belong In Heaven in 239 locations. "I can't see Bond effecting [the film's] numbers during opening weekend," Jon Bourdillon, the company's COO told Screen last month. "Parents will still need family programming for their children to enjoy."
Directed by Jan Bubenicek and Denisa Grimmova, the film follows a mouse and a fox – two mortal enemies – who meet in heaven after an unfortunate accident, and become best friends. The film's festival run has included a debut at Shanghai, and screenings at Annecy Animation Festival, Karlovy Vary and Edinburgh.
Munro Films is distributing Philipp Reichenheim's music documentary Freakscene: The Story of Dinosaur Jr. in six sites outside of London, with screenings in the English capital starting from next week.
The film, which debuted at the online Melbourne International Film Festival earlier this year, follows the founding and career of Massachusetts rock group Dinosaur Jr., an influential group on the American East Coast music scene.
David Wilkinson's documentary Getting Away With Murder(s) is receiving a 15-location release through the director's own distributor Guerilla Films, with a further 20 sites in the coming months. Landing 75 years to the day from the closing of the International Military Tribunal in Nuremburg on October 1, 1946, the film looks into the question of why the majority of those who committed murders during the Holocaust were never prosecuted.
Curzon is playing Daniel Bruhl's directorial debut Next Door, which debuted at the 2021 Berlin Film Festival, in a single site.
While space for holdovers is limited, titles looking to top up their final totals include Shang-Chi, Warner Bros' The Many Saints Of Newark and Disney's Free Guy.