EXCLUSIVE: Asian film specialist Terracotta Distribution expands with new label to focus on titles outside the continent.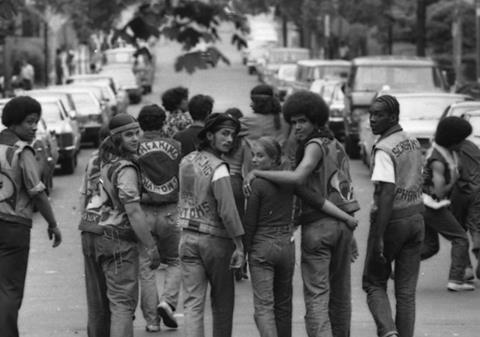 Terracotta Distribution, part of the Terracotta Entertainment Group that promotes Asian films in the UK, has launched a new outfit - Sharp Teeth Films.
The label will handle non-Asian films for Terracotta in the UK across theatrical, DVD and VOD.
The first title will be Jim Carey-produced documentary Rubble Kings, highlighting the true story of gangs in 1970s New York that inspired cult classic The Warriors.
Directed by Shan Nicholson, the film will receive a limited theatrical release in September. First shown at the Austin Film Festival in 2010, Rubble Kings was executive produced by Goldcrest-owned Saboteur.
In October, Sharp Teeth Films will release Shopping Tour on DVD and VOD, a "George Romero-inspired horror satire that playfully takes aim at topical issues including consumerism, xenophobia and immigration panic".
Directed by Mikhail Brashinsky, Shopping Tour was acquired from Devilworks at the Marche du Film in Cannes in May.
Terracotta founder Joey Leung said: "Terracotta was founded on the ethos of target matching great films and stories we'd seen in Asia to audiences in the UK who would love them.
"We've done just that, and in our spare time we've been watching films from non-Asian countries and realised that these films also aren't getting UK releases.
"So we're delighted to be starting Sharp Teeth Films to release non-Asian films in the UK (any country, any genre, as long at it has some bite!)".
Further titles are set to be announced in the coming weeks.
Terracotta Distribution will continue to release Asian films in UK cinemas and on DVD and VOD.
Releases by Terracotta Distribution include Yang Ik-june's Breathless, Johnnie To crime drama Sparrow and Kim Ki-duk's Moebius.
The company's Terror Cotta unit will continue to focus on Asian horror and thrillers.