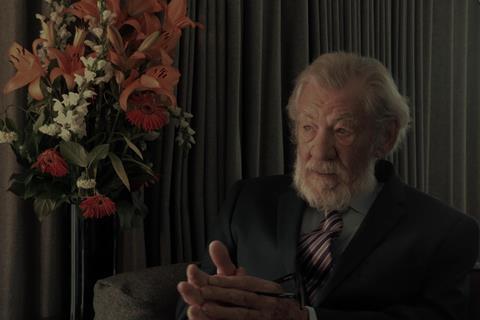 Los Angeles-based High Octane Pictures has picked up international sales rights to Matthew Butler-Hart's sci-fi feature Infinitum: Subject Unknown from UK producers Fizz and Ginger Films. It has also picked up North American distribution rights and is aiming for a release in summer 2021.
The deal excludes UK, Ireland, Australia and New Zealand, where Blue Finch Films previously acquired distribution rights.
High Octane will introduce the film to buyers at the European Film Market (EFM) in February.
The sci-fi stars Tori Butler-Hart, whose credits include The Isle, with cameo roles for Ian McKellen and Conleth Hill.

The Butler-Harts co-wrote the script during the first UK lockdown and shot the film in and around London with only the two of them on set and all crew working remotely. McKellen and Hill filmed their performances remotely in their own homes.
The drama centres on a woman who wakes up in a parallel reality and with very little memory. She discovers the world is seemingly empty and she is living the same day over and over, but with each 'reset' she begins to piece together the mystery.
The husband-and-wife team, who were named Screen Stars of Tomorrow in 2013, is also working on an accompanying US TV pilot and graphic novel.
High Octane CEO Galen Christy said: "I hear talk about the hardships the industry is experiencing and am delighted that there are people such as Tori and Matthew who decided to not sit and wait but continue to go out and create such a creative and exciting film regardless of the roadblocks in their way. Infinitum: Subject Unknown will hopefully inspire other content creators to go out and safely create once more."