With summer blockbuster season cancelled this year, there's now a dearth of major films coming through to DVD. What does that mean for the Christmas gifting market?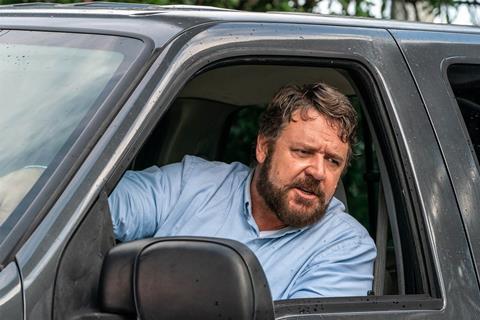 While film studios in recent years have made strides in bringing major tentpole titles to every month of the cinema release calendar, it is still relevant to talk about a summer blockbuster season, stretching from late April to August.
In home entertainment, meanwhile, few would contest that Q4 plays a special role. Titles become available for the home once their theatrical window — 16 weeks in the UK — has expired. And the conversion of summer blockbusters to home-entertainment formats has always fortuitously coincided with the run-up to Christmas and the lucrative gifting market.
In 2020, different rules will apply. Most obviously, summer blockbuster season was cancelled at the cinema, and so the titles — apart from Tenet — are simply not available to convert to digital and physical formats. But that does not mean the home entertainment sector is giving up without a fight.
"Clearly consumers have had a huge amount of time since Covid to engage in entertainment content at home," says Liz Bales, CEO of the British Association for Screen Entertainment (BASE). "That really created the environment for transactional digital to absolutely flourish. And that's what we saw."
According to BASE's own data, UK consumer spend on digital film to buy and keep grew by 87% during the lockdown period compared to the equivalent period of 2019. Research and insights company Kantar adds that 1.8 million UK consumers either bought or rented digital content during lockdown for the first time, taking the total number doing so to a record high of 5.5 million.
Key film titles released in cinemas in Q4 2019 and Q1 2020 converted to home entertainment during lockdown, including Bad Boys For Life, Little Women and 1917. Additionally, films such as Trolls World Tour and Scoob! premiered digitally, while other titles that were already in cinemas when lockdown occurred — including Disney/Pixar's Onwards — saw their home entertainment release sped up. There was also renewed consumer interest in archive titles such as Contagion.
Blocked pipeline
But while home entertainment gained from lockdown in the short term, the disruption of the cinema release calendar is now being felt: the supply of strong titles to convert to home formats has been drying up. "There's a blockage in the system at the moment," says Kim Bayley, CEO of the Entertainment Retailers Association. "There's relatively little for entertainment retailers to put back into the market. When you come up to periods like Christmas and gifting, you need new product, and you need to make that product exciting in order for people to gift it."
Bayley remains sanguine since her members retail across a range of entertainment categories — "We've got a new Xbox and a new Play­Station coming out this year, and lots of game content." Additionally, television has not seen its supply chain equivalently disrupted, and TV box sets continue to flourish on video.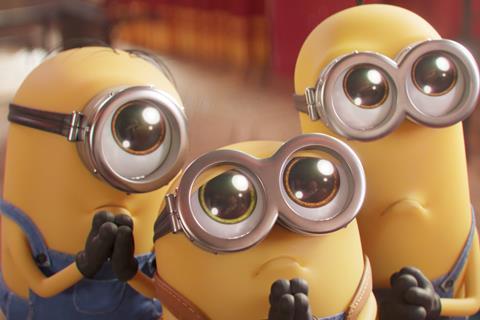 While the likes of Minions 2: The Rise Of Gru and Fast & Furious 9 will not, contrary to expectations at the start of the year, be on shelves for Christmas, the changed market conditions do create opportunities. "I think it's really exciting," says Adam Eldrett, head of home entertainment at Altitude Film Entertainment — a company that enjoyed some success theatrically since lockdown by stepping into the vacuum created after tentpole releases were punted into 2021. "There isn't as much studio product out there, and we can try to get the retailers behind some physical product they might not necessarily have got behind."
For Altitude that means road-rage thriller Unhinged, which topped the UK box office for three weeks post-lockdown, reaching $2.6m (£2m). But it also means titles more specifically geared to home entertainment, with only short-window and event-style theatrical: Katherine Jenkins: Christmas Spectacular From The Royal Albert Hall, Lennox: The Untold Story (about boxer Lennox Lewis) and The End Of The Storm (about Liverpool Football Club's record-breaking 2019-20 Premier League season). This is Altitude's busiest Q4 for home entertainment to date, with 10 titles and a combined ship of 100,000 units.
Bales further points to growth in high-value 4k ultra-high-definition Blu-ray, which at press time was reflected in Amazon's new and pre-release chart — titles in the top 10 included several pricey items in the ultra-premium format including a newly packaged The Lord Of The Rings trilogy (£75) and a limited-edition three-disc Akira (£45).
For the first time, BASE is running a bespoke press campaign for the gifting market, bringing together studio and indie distributors to push titles including The Crown season three and Marvel Studios: The Infinity Saga (available in a collector's edition UHD Blu-ray box set for £400).
Overall, catalogue titles — defined as more than 13 weeks from initial release date — are doing well, accounting for 61% of the spend on physical discs and electronic sell-through (digital to buy and own) for the year to date, up from 53% for the same period last year.
The reliance of gifting on physical formats remains at odds with the digital direction of travel for home entertainment, a challenge acknowledged by Bayley. "There isn't a good way to gift a specific film [on digital], which is what people would want," she says. "You're left in a world where the nice gift is to give a DVD, but you know your nephew probably doesn't have a DVD player or a disc drive."
Bales remains more upbeat, since there are plenty of generations that do not view DVD as a redundant technology. "We're not expecting this pandemic to become an easier situation leading up to Christmas," she says. "That means the range of gifting experiences that would generally be on the table is greatly diminished, because you haven't got your experiential offers. In that environment, gifting a high-quality catalogue product becomes very appealing."